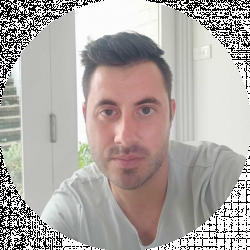 Latest posts by David Borgogni
(see all)
Side-by-side vehicles from the Honda's Pioneer series are famous for their benchmark performances in challenging conditions. In this article, I'm going to draw your attention to some of the most common Honda Pioneer 1000 problems so that you can get more familiar with the drawbacks of this utility SXS vehicle.
The lack of proper maintenance is the most common reason why components of the Honda Pioneer 1000 fail, as infrequent oil changes or clogged air filters can cause a broad range of transmission and engine problems.
All Honda's ATVs, UTVs, and SXS are equipped with durable parts that don't break down easily even under heavy loads, and it is unlikely that you will run into problems with any of the Honda Pioneer 1000 models.
Nonetheless, I will walk you through some of the Honda Pioneer 1000 problems that usually occur after the vehicle has already covered thousands of miles, and I'll offer simple solutions to these issues.
Read our Honda Pioneer review to find out more about the properties of this utility and recreation vehicle.
Pioneer series overview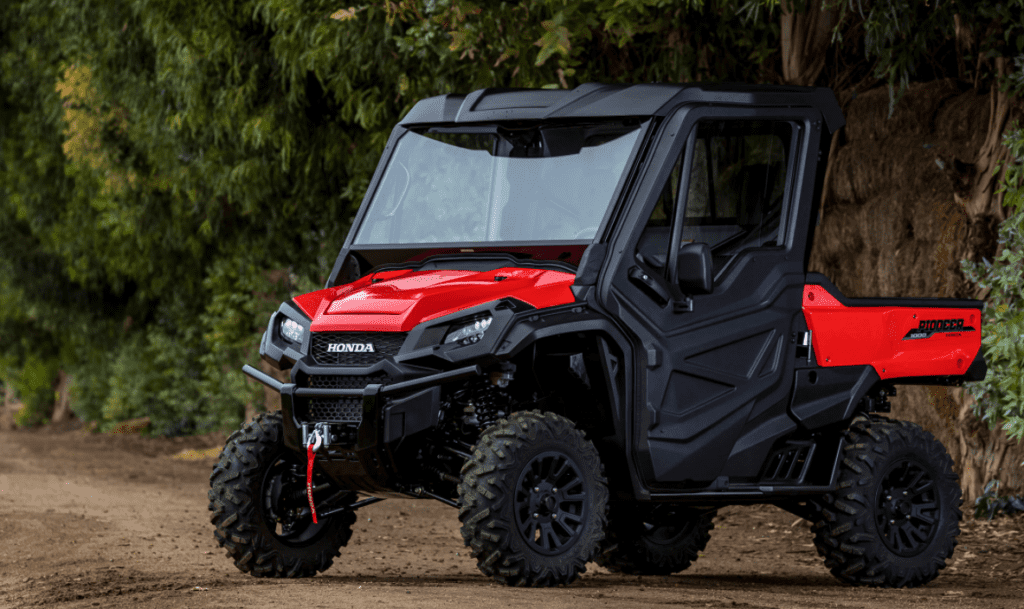 Honda released the first model from the Pioneer series in 2009, and it has been updating the product line ever since. The vast majority of Honda Pioneer 1000 models currently available on the market were released from 2016 onward.
At the moment, the brand offers four vehicles under the Pioneer 1000 label, and you can choose between Pioneer 1000 or Pioneer 1000-5 and special editions of these models. Moreover, you can customize the build for each model and select the trim, color, or accessories.
The features of all Honda's SXS vehicles from the Pioneer 1000 series are similar, but you should keep in mind that base models might not have a 4WD or headlights. The brand offers a 1-year warranty for all Pioneer 1000 models, as well as an optional 4-year HondaCare® protection plan.
Extending the vehicle's warranty period to five years will ensure that you can fix all common Honda Pioneer 1000 problems free of charge. Go through our Honda Pioneer vs. Polaris Ranger comparison to find out which of these UTVs has more to offer.
Recalled Honda Pioneer 1000 models
The brand recalled Pioneer 1000 models on two occasions in 2018 and 2020. The company removed 65.000 Pioneer 1000 vehicles in 2018 due to potential fire hazards. The issue was caused by overheating of the muffler and the melting of the plastic heat shield.
The recall affected models released from 2016 to 2018, and the issue is easily resolved by replacing the plastic heat shield. Honda also recalled Pioneer 1000 models released in 2020 because of the problems related to the lower steering joint B.
However, only models equipped with electronic power steering (EPS) were affected, and the problem was resolved by installing a new lower steering joint B part. Check out our guide to the best ATV tire sealants if you're looking for an easy way to fix a flat tire on Honda Pioneer 1000 vehicle.
The most common Honda Pioneer 1000 problems
Models from the Pioneer 1000 series are among the most durable SXS vehicles on the market, and their components usually fail due to lack of maintenance or user error.
Resolving the common Honda Pioneer 1000 problems is often easy, and in most cases, you won't have to service the vehicle at a local UTV repair shop or a Honda dealership. Here are some of the most common issues you'll encounter on Honda Pioneer 1000 models.
Malfunctioning transmission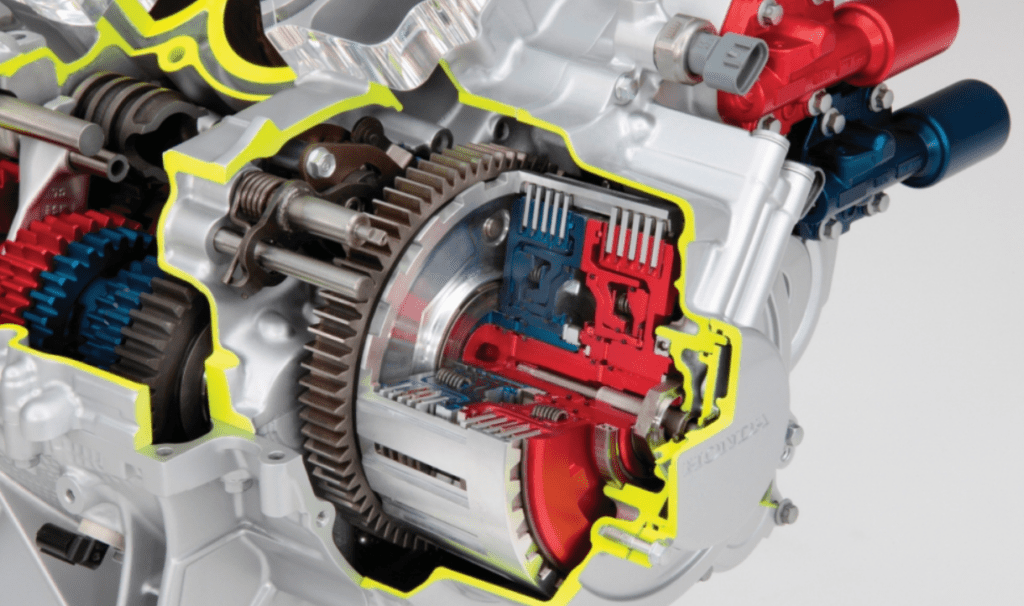 In most cases, problems related to the vehicle's DTC transmission occur in low-temperature conditions, and they disappear soon after the vehicle warms up. Symptoms usually involve difficulties shifting gears within the first few minutes after starting the vehicle.
Changing the transmission oil often resolves this problem, but sometimes replacing the shift fork, shifter mechanism, or clutch is the only way to repair a malfunctioning transmission.
Diagnosing the root of this problem can be difficult, so you should consult a mechanic before you start searching for replacement parts.
Clutch issues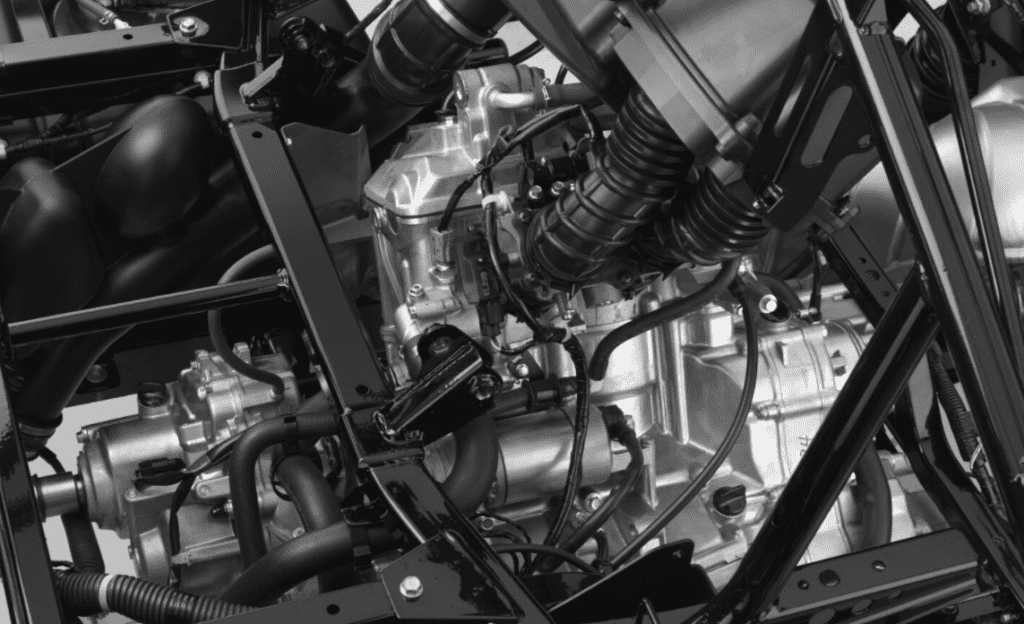 Clutch slipping and overheating issues are caused by drivers that fail to adjust the speed to the load they're towing. The manufacturer provides a set of guidelines on how to prevent clutch-related problems, so reading the owner's manual can help you avoid these issues.
Also, you should consider replacing the vehicle's original clutch with a more durable aftermarket option if slipping or overheating problems persist.
Power loss
A Honda Pioneer 1000 might experience the loss of power while going uphill or downhill. You should inspect the vehicle immediately if you encounter this problem and try to determine if its camshaft is worn out.
In addition, a faulty spark plug, clogged air filter, or faulty spark arrestor can cause this issue, so you need to check if each of these parts is working properly. You should have your vehicle examined by a mechanic before you decide to replace any of these components.
Dirty oil
All SXS vehicles require frequent oil changes to function normally. The manufacture recommends replacing oil after 200 hours of riding or 1,200 miles. However, oil can also get dirty if the engine contains a high amount of carbon deposits or debris.
You have to install a new air filter every time you replace the engine oil to make sure that the air used during the ignition process doesn't contain pollutants. Go through our guide to the best oils for ATV engines if you're looking for an engine oil you can use on your ATV.
Braking system issues
Loud squeaking noises or the loss of braking power are some of the indicators that the vehicle's braking system isn't working properly. Sometimes these issues disappear on their own, but the most effective to deal with this problem is to replace the front and rear brakes.
Bleeding brakes can resolve some of the braking system issues if the brake lines contain air bubbles.
Engine problems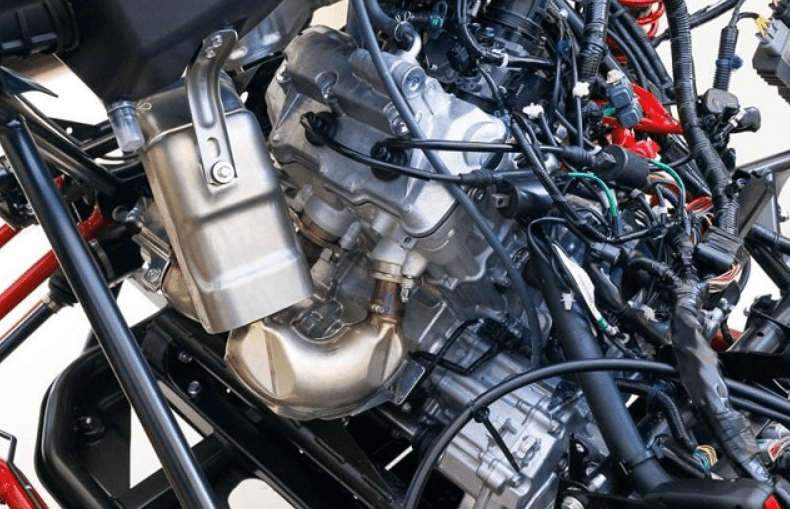 Engine stalling, misfires, or loud ticking sounds are some of the engine problems you may experience on Honda Pioneer 1000 vehicles. Overheated oil, clogged fuel filters, or soot accumulation in the exhaust system can cause these issues.
You should contact a mechanic or a local Honda dealership in case your vehicle's engine shows any signs of performance issues.
Difficulties shifting gears
Some Honda Pioneer 1000 owners reported having difficulties shifting gears in cold weather conditions. The common remedies for this problem involve replacing the air filter and changing the engine oil, but these remedies don't always work.
Warming the vehicle before the ride can make this issue go away, but if the problem persists, you should consult with a mechanic about replacing the shift pin.
Malfunctioning differential lock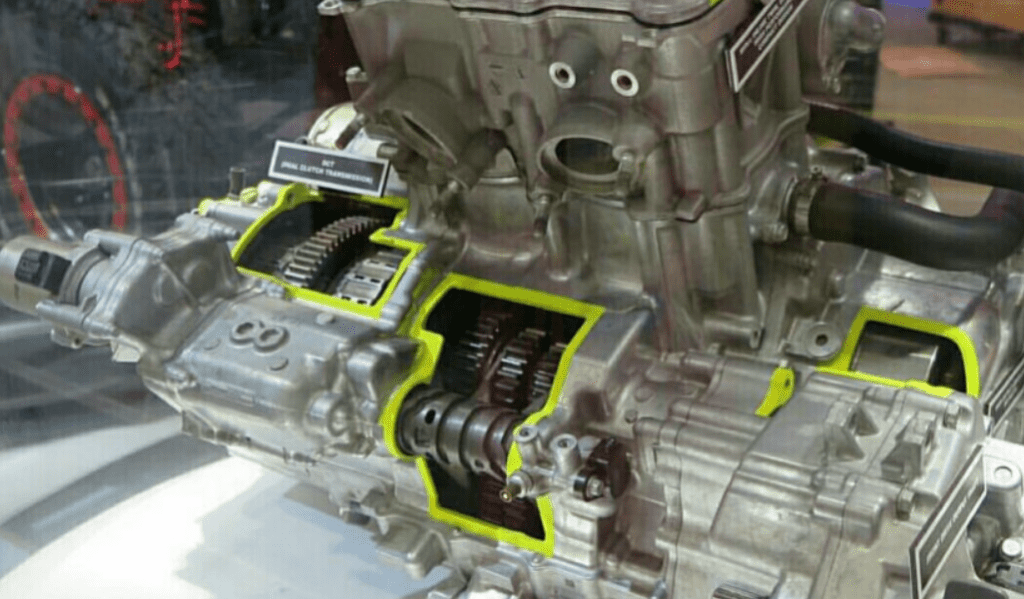 Models equipped with the i-4WD feature can sometimes have trouble with front lock differentials. Wiring or a displaced front-drive axle can cause this issue, but you need to have your vehicle inspected by a mechanic to determine the root of the problem.
The issue is often caused by driving a Pioneer 1000 over rocky terrain too often. Read our guide to the best aftermarket ATV axels if you need to replace this component on your ATV.
Power steering problems
Problems with EPS are not common, but if you notice that keeping control of the vehicle is becoming increasingly more difficult, you have to address the issue quickly. The solution entails replacing one or more of the steering system components, so you shouldn't attempt to diagnose or fix the problem independently.
Honda Pioneer 1000 maintenance tips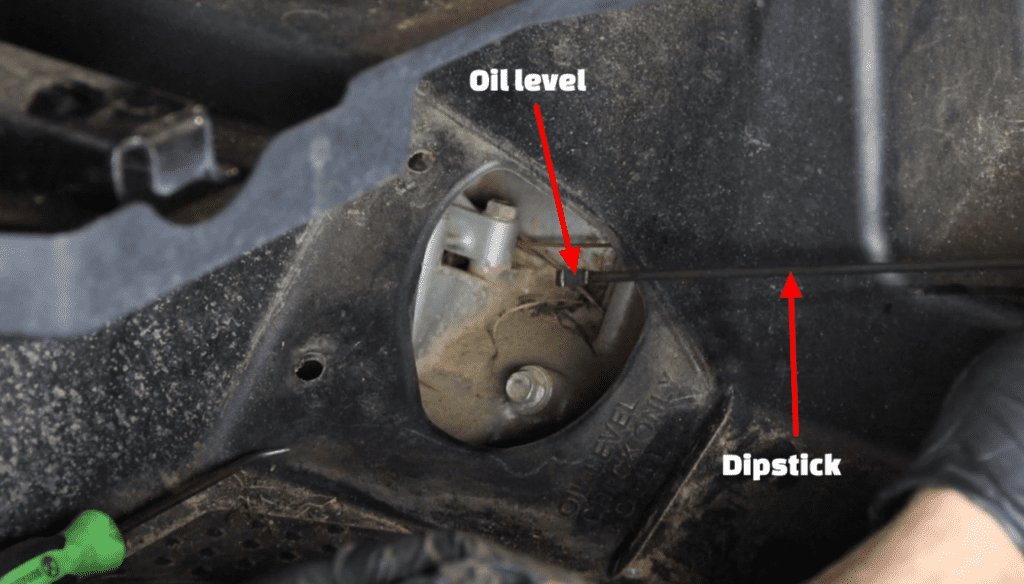 Performing regular maintenance checks can help you avoid almost all common Honda Pioneer 1000 problems. Aside from changing the engine oil and oil filter every few months, you also need to make sure that the air filter is clean, especially if you're frequently riding through dusty or muddy terrain.
Checking the oil level before every ride and adding more oil if necessary can prevent a variety of problems. Making sure that your Honda Pioneer 1000 has enough coolant can help you avoid facing issues related to engine seizing or overheating.
Inspecting the vehicle's spark plug system frequently will ensure that your vehicle's ignition system is working properly. Moreover, you should examine the tires and the brakes before every ride and search for any signs of deterioration.
It is important to wash your vehicle frequently because accumulated mud and grime can cause corrosion of the parts that are made of metal.
Frequently asked questions
Question: How much does it cost to fix the common Honda Pioneer 1000 problems?
Answer: The repair costs vary from approximately $50 for an oil change to several hundred dollars for the clutch system replacement.
Question: Where can I find replacement parts for a Honda Pioneer 1000?
Answer: Honda dealerships usually offer replacement parts for all brands' ATV, UTV or SXS models. Optionally, you can search for OEM parts for Honda Pioneer 1000 online.
Question: Can I fix the common Honda Pioneer 1000 problems by myself?
Answer: Issues caused by dirty oil or clogged air filters are easily resolved, and you don't have to hire a mechanic to do these jobs for you. It isn't advisable to change spark plugs or repair brakes on your own if you don't have the necessary experience.
Question: Do problems with Honda Pioneer 1000 happen often?
Answer: No, most owners ride these vehicles for thousands of miles without experiencing any issues.
Final thoughts
Honda Pioneer 1000 is one of the most reliable SXS vehicles on the market. Despite this, problems with the engine, braking system, differential lock, and other components can occur.
The most common reason for any of these issues is poor maintenance, as failing to change the oil and the air filter lowers the engine's performance. So, the best way to avoid the most common Honda Pioneer 1000 problems is to take proper care of the vehicle.
The manufacturer provides a set of guidelines on how to use different models, and you should go through these recommendations to ensure that your style of riding isn't damaging the vehicle. I hope that this article has helped you learn more about the most common Honda Pioneer 1000 problems.
Let me know in the comments or continue reading our Cub Cadet review to get more information about this ATV.