We're experienced ATV lovers, just like you, so our passion lies in ensuring your ATV experience is the best that it can be. You should only have to spend your hard-earned money on the highest quality products to make your journey more enjoyable, safer, and easier.
However, that's not always possible, especially when you're overwhelmed with buying options that you know nothing about. So many people spend way too much time, energy, and money on things that simply aren't right for them.
That's why, no matter whether you're new to the ATV world or you've been in it for a long time, we offer useful information you can benefit from.
ATV Guyde can guide you to the best ATVs, parts, accessories, and gear. We'll help you decide which helmet is the safest, which ATV is the most rugged, and what accessories you need for every ride. Plus, we'll walk you through how to use and maintain your equipment to make it last longer and perform better.
ATV Guyde offers guidance on how to get the most out of every ride. We have never-ending resources to get you back out on the trail so you can spend more time having fun and less time worrying about whether your gear will hold up when you need it to. You'll find guides to every outdoor adventure, from mudding to trail riding to enjoying your ATV in every season.
Before we review a product, we test it for a few months to make sure our reviews are unbiased and honest. We don't base our reviews on one single performance. We evaluate its performance in all scenarios.
You're going to put your ATV through hundreds, if not thousands of rigorous miles and you're going to wear your gear through all kinds of weather, so we make sure it's going to hold up, no matter what your plans are.
We take this approach to every article we write, whether it's a product roundup, review, or comparison. The goal is to give you the information you need before you invest in something you don't need.
We want your rides to be the best they can be, and we don't want you spending money on things that simply won't work for you. You deserve high-quality, reliable products that make your experience safer and more fun.
Depending on the product and how it should be used, we conduct a customized review. However, here's how we approach these reviews to offer you the best:
You spend every day striving to get the most out of your ATV experience, and you're pretty awesome at it. Your goals of traversing even the most adventurous terrain are closer than you thought. We know you're a person with great dedication and perseverance, and we want to foster your excitement for taking on the highest risk. We're glad you're along for the ride.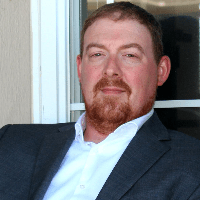 Justin Caldwel
No matter if you're looking for reviews on gear, accessories, or parts, Justin wants to be truthful with you. When he isn't writing about ATVs, he's riding his and testing out as many different accessories as he can. He doesn't want you to waste your time and money on ATV parts and pieces that aren't going to work for you. Plus, he's here to share with you how to properly care for your ATV, so you can enjoy riding on your machine for many years to come!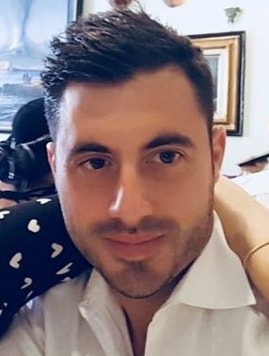 David Borgogni
David has years of experience working as a copywriter but loves spending his free time riding ATVs. His passion in life lies in sharing information about ATVs with those who are looking to pursue their passion for riding. He knows how frustrating it can be to not understand where to get started with an ATV journey, which is why he's sharing all of tips, tricks, and reviews with you here.