Latest posts by ATVFanatic
(see all)
Are you looking for a guide to help you with UTVs? You're in the perfect place. Nowadays we live in a fantastic age of side by side, ATV's, watercraft, and motorcycles et al. collectively these are referred to as Powersports. Even so, products still are evolving and multiplying at an impressive rate.
Hence manufacturers adhere to the needs of customers and how these customers are utilizing these products. All in all, it's high time to focus entirely on the big brother, which is UTVs.  
So for those who are green here, UTVs are basically Utility Terrain Vehicles, with the original manufacturers being Kubota and John Deere, amongst others. It has been a cool year for this UTV world, and true to it, there've been several changes.
Honda stepped up with Talon models of two-seat pairs while Talon X is now trail biased, and Talon R is a better pure sport. Kawaski also introduced all novel Teryx KRX 1000, and there are expectations of it being a real trail weapon.
Of course, Yamaha came up with a trail better ready XTR model versions of its recreational and popular sports. The big brothers Polaris and Can-Am have the same rankings. 
So excited! With that update on the current trends on UTVs, let's jump straight to the nitty-gritty aspects. PS; Read ahead to find out our top three UTV picks for 2020. You can't afford to skip this guide. No, not a chance! Buckle up; it's time for a fun ride!
UTV vs Side-by-Side 
The latter term, commonly known as SxS, is used about seating arrangements typical in these machines regardless of purpose or origin. The seats usually are side –to – side inclusive of even the back seats. Hence the SXS term will be used often here. 
Related: How to Find the Quietest Side-By-Side UTVs
Why purchase a UTV?
Honestly, this is a common query by people hinting on "why an SXS?" followed by inquiries on its pricing. So why are they worth it, really yet you could get a jeep at a lower price? Not so fast, in any case. Okay. The upfront bottom line is getting yourself a road vehicle that is built off and all-purpose, which does that one job impeccably. 
UTVs are the Goldilocks between full vehicles such as trucks and Jeep and traditional ATVs. Comparing speeds will have the SxS at an upper hand. Besides, it is more powerful, highly durable, and carries more.
In addition, there are no paints to scratch, glasses to break, and even metal panels for denting et al. UTVs are also shorter in height and length, narrower, and possess lesser mass. This enables an easier maneuver compared to the other two.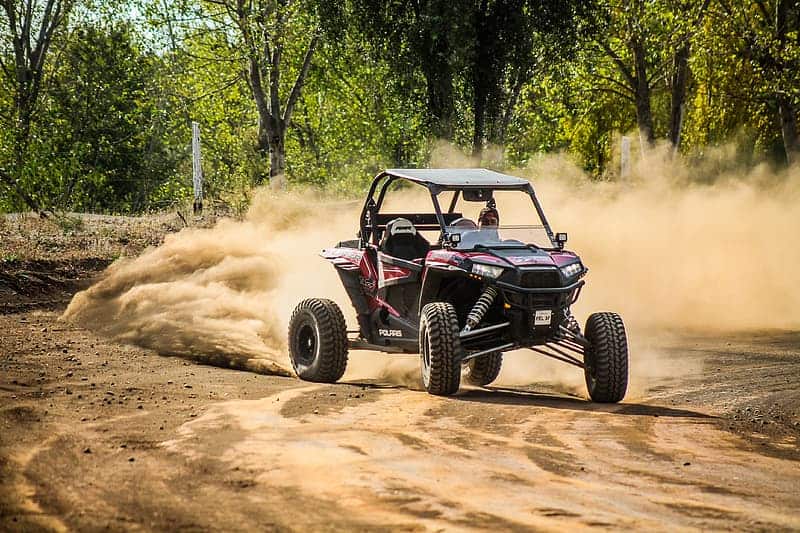 Besides, passengers and drivers sit 'in' rather than 'on.' They always enjoy reduced lower gravity centers, hence increasing stability. These are hard to yield with the other two. With ATVs, when you attempt to go quicker, it's arduous for it to measure up in regards to in turns. It is also too hard to throw your weight around since it can't keep up.  
UTVs also carry more people. While ATVs and trucks or jeeps can carry a maximum of three people, SxS can accommodate up to seven people and are also heavy duty. 
Also, they come interpolated with side webbings, style seats that have cool seat belts, and roll cages. Utility Terrain Vehicles are customarily used as a compact tractor that can haul, mow, shovel, push, plow, and haul loads that are heavy duty. 
Not to forget, UTVs also have optional beds that are in the back for purposefully loading cargoes. These same beds also possess accessorized with boxes, racks, and covers to provide extra hauling versatilities. 
UTV types in the market
Currently, there are three various UTV types. This is inclusive of Performance, Utility, and Recreation, and they are highly distinguishable.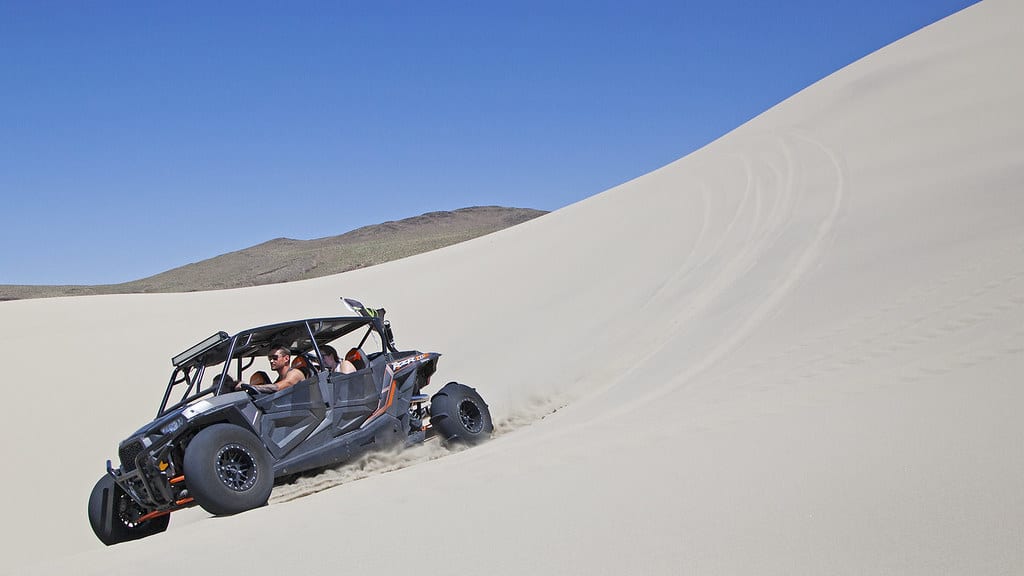 Utility Models
Utility models are the origins of all of them. They are entirely about towing capacities and higher payload. Distinguishable features are several storage locations, a giant cargo box, and three people's bench seating width. 
Recreation Models
It might share many characteristics with the previous models, but these recreational models can entirely navigate between play and work. Rather than the typical three width bench seating, recreational models possess bucket seating that is supportive highly at steeper angles and speeds. Also, the rear seating here is fixable, foldable, and convertible. 
Performance Models
These models are aggressive and most novel. They are all about purpose. Nonetheless, there are only a few models that can expand squarely at various terrain types. They may feel unpleasant out of natural habitation, but they can do the job perfectly well. They can thrive and devour the most notorious terrains. 
Critical Tips to factor in when selecting a UTV 
As earlier mentioned, UTVs are also called SxS, and even if it's not a want or need, the UTV market is expounding exponentially. Whilst lots of individuals utilize it for recreational needs, others have found it a necessity. Farmers and hunters find it necessary to own a UTV. 
It is noteworthy that purchasing a UTV is pricey hot, regardless of it being a brand or used machine. 
Since they are in higher demand, manufacturers have also expounded their providing capacity to keep up with the demand. With the vast option range, one can deem it a positive thing amidst the hectic pandemic ongoing.
Nevertheless, it could also come in as a negative aspect since it causes more confusion while trying to choose. Below are golden tips to consider while purchasing your SxS to ease this shopping process hurdle. 
Ascertain that you take the SxS for test rides
It is highly crucial that you should never in a helter-skelter purchase UTVs. Relax and ascertain that you get ample time for testing. When you are performing test rides, here are some aspects that you need to consider. We call them the 6 S's. 
Starting. 

 After you turn it on, it has to burst into action immediately. Take note of the time the engine takes to start. If it takes longer to do so, this should hint that the battery is weak.

Stopping

. The brakes are also a crucial aspect to note. The UTV's pedal needs to have a firm feel lest you will be frequenting repairs. 

Stability

. When you are on it, notice if it has an excellent stable feel. Your ride has to feel tight and straight. Most importantly, you need to have reasonable control and if you aren't feeling confident enough about it, run away because you'll be in for future potential suspension issues.  

Smoke

. When it is on the run, you needn't see much smoke emanating from its exhaust.

Speed

. These vehicles are made with very high power, and in case its speed isn't well translated into its performance, leave it.

 

Slippage

. Another very crucial aspect is ensuring that its CTV belt isn't feeling as if it's slipping. Otherwise, that could imply that you will, with time, have to purchase another belt. It could also give you a telltale sign of issues pertaining to clutches, which could be a huge, costly problem to repair.
Check its driveline
Needless to say, UTVs are basically 4×4 vehicles.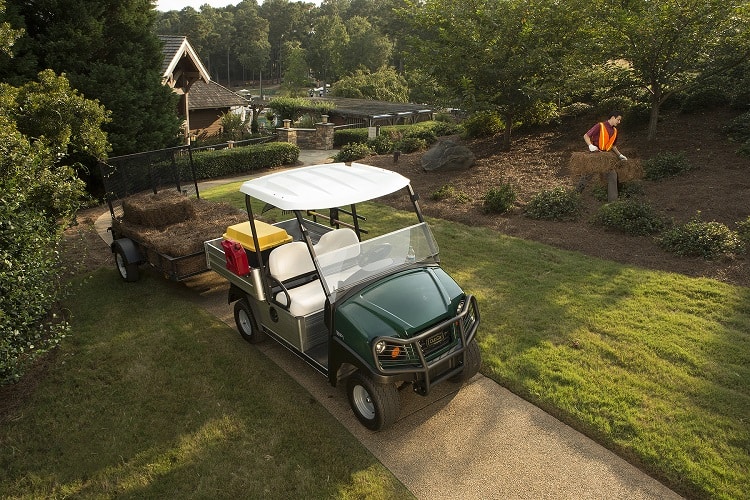 They are meant to withstanding park or off-road trails that you desire to ride on. It implies that inherently that they're integrated with axles and CV boots, which in line are inclusive of your UTV drivelines. The primary point here is that you shouldn't hear noises emanating from these drivelines when you are test riding the UTV. 
Main pointers to consider in regards to the driveline are as follows: 
CV boots must not be cracked or even torn

Should the UTV that you want to purchase already modified, it is wise to have the stock axles replaced. Otherwise, it won't be easy to take the UTV for different bends or better lifts. Doing so will help you, especially in high-pressure trails with challenging terrains. 
Beware of dishonest sellers
It is noteworthy that deceptive people are all over, and they care about getting the money. Being prudent is vital here to easily pick out deceptive sellers. These sellers are very quick via red flags in conversation; hence you need to be smart and prudent enough. Below are tips for spotting deceptive sellers; 
Talking throughout 

the best and most efficient way to know UTV sellers are talking in depth. Inquire and ask lots of queries in an attempt to fish out other info. Should your guts have a terrible feeling and deeming that the seller is hiding other essential details, then do away with that dealer impromptu. 

 

Inquire why their UTV is on sale. 

This is specifically if you're purchasing a secondhand by hinting at these queries. You will discover hidden tactics like stubborn defects that are expensive to fix. Don't bring in people's expensive problems to your home

.   
Check oil levels
Even if you're purchasing from a novel UTV dealer, it is important to check oil levels by taking out its oil dipstick and sniffing it. Should the oil emit an unpleasant smell despite the new and fresh look, you're welcoming major engine hitches.
Look for another one, simple. However, if you are not effectively versed with oil smell and look, it is advisable that you get an expert to walk you through while purchasing. 
Beware of dirty and low coolants 
Liquid-cooled engines usually are prevalent for UTVs; hence it's vital to look at coolant levels. It needs to be in constant green or orange color. Remember, this is very important as it plays considerable roles in your UTV's overall function since it prevents motor corrosion. Should this be replaced with ordinary tap water, then there's serious trouble heading your way. 
Use these coolant levels pointers to remember checking it;  
Ensure that the engine cools off immediately after you're done with the test drive prior to having its radiator cap removed. 

Inefficient cooling could potentially cause hidden power plant damages.
Check the UTV's gas tanks
Do so precisely if you are looking into secondhand UTVs. Smell the gas tank quickly, and should it emit a rancid smell, this indicates a significant problem regarding its fuel injection systematics.
It could also indicate carburetor overhauls, which is a minimal issue but a great thing to ask for bargains. If the seller is willing to give a bargain for that, that's an excellent dealer. Should they refuse and look non-interested after the bargain query looks for another seller.
Inspect ALL the tires
Tire inspection for new vehicles shouldn't be much of a task because they come with interpolated stock tires. Of course, replacing these tires is needless unless you want to modify the vehicle. Nonetheless, this is different if you want to purchase a secondhand.
Should the tires seem worn out, be sure to ask for a bargain? By doing so, you'll possess sufficient leeway on that budget to quickly purchase new tires. However, it's noteworthy that you don't snap away from a good performing functional UTV just because of tires that look worn out. It could be the best deal for you.
Check the frame
The UTV's frame is its cage and body structure. Check the frame before finalizing your purchasing decision. It is crucial because it will determine the degree of protection against potential and accessible hard falls on demanding terrains. There's no compromise here. It needs to be in perfect conditions always. 
For frame inspection, beware of;
Awkward bends and hidden cracks.

Fresh body panels and plastic materials that could be hiding heinous hurdles. 

Rusty and weird-looking mounting points
Consider the UTV'S overall appearance
You're good looking, so be with a good looking vehicle. Don't compromise on that. Overall appearances are vital because it will give off lasting first impressions about you. Look for scratches, rusting, awkward signs, et al. to determine this.
Of course, functionality is good, but its look also matters to caress your ego. That pride when you're on trails with a loveable UTV is worth it. Ride off in a vehicle that will make you the talk of the town for positive reasons.
How available is it for a custom part?
Some UTVs, unlike others, is just suitable for customizing parts. Precisely if you need a specific customized look, ride, or even handling, choose one that enables this easily. Remember to choose a UTV that is still functional, even if it's replaced with your preferred custom parts. 
In short…
Should you be a newbie or UTV enthusiast, when you feel that you surely need, one will be the most moments in your life. Nonetheless, before enjoying the perks of possessing one, it's noteworthy to undergo the above rigorous process and get the best option for you. Hence you will be positively assured that the UTV you're riding off in is a good deal lest you spend big and take with you a ride that doesn't measure up. 
With that, it's the moment you've been waiting for. We are talking about our top 3 picks for SxS vehicles. Our review was comprehensively and independently compiled to give you the best and honest 2020 UTV review. We appreciate you for reaching this far; it shows a good sign of you doing your due diligence. Shall we continue? 
Top UTV picks for 2020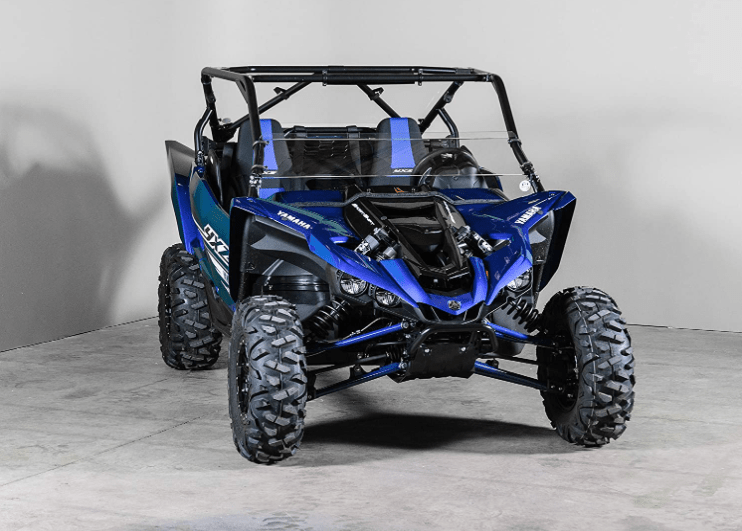 It's been very interesting to watch its evolution, and Yamaha's innovative SxS release was mind-blowing. With no centrifugal clutch, trailside repairs, and busted repairs, everything is glorious. Yamaha YXZ1000RSS is always shedding such a reputation. 
The manufacturers listened to customers by making incremental alterations to our top pick to sell versatile SxSs that'd appeal trail junkies on East Coast. The new version is inclusive of an enhanced cooling system and relocated fundamental radiator. 
 Behind its driver seat, there are now some pairs of rear intakes found on either side. These are all facing the rear. Besides, there's a third between the frame and the bed, not to forget the enormous intake that faces forwards. Its novel designation is a sigh of relief and very welcoming. Its previous Batmobile, which was weirdly pointed, was done away to give it a beautiful traditional look.
Its Fox RC2 shocks currently feature novel adjustable crossovers, dual springs, spring rates to make rides intently compliant and smooth. Larger calipers, larger discs, and brake lines that steel braided enable this beast to be under control. What more could you ask for?  
Yamaha is about letting you imagine yourself in a beautiful roller coaster designated of earth's best and relaxed off-road hurdles up to 60mph. It also possesses Maxxis tires rather than the usual rails, which help you control your ride's speed every time!
Thanks to these and other inexhaustible features, Yamaha YXZ is currently deemed as a top-notch high-speed SxS. That is not all. Yamaha will still prove more with this vehicle, and you can keep checking in to know what's in store for you. You can never go wrong with Yamaha. 
Pros:
Agile handling

Impressive trio cylinder engine

Cool brakes

You can shift

 Cool look
Cons:
Polarizing bodywork designation

The parking brake and seatbelt is a bit annoying 

Its turbo kit is optionally available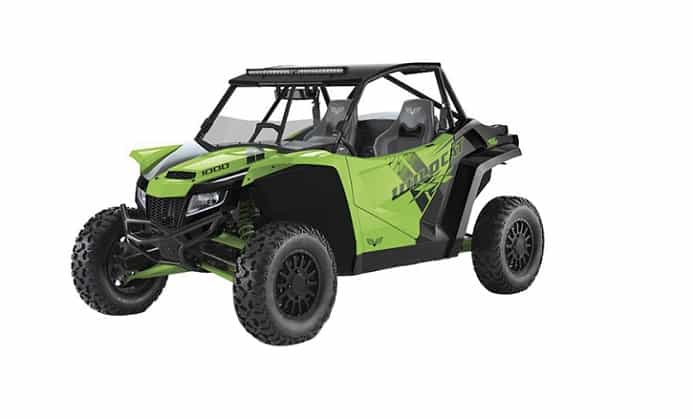 It can't getter better than this. The Wildcat XX currently is a novel high-end UTV market. It was developed and designated with significant input from Speed Energy, Todd Romano, and Robby Gordon to leave showrooms and race mightily.
What's noteworthy and very interesting to notice about the Textron Off Road Wildcat XX is its suspension. The suspension amidst its horsepower wars is designated to maintain similar track widths. This was mainly done to enhance stability, cornering, and handling via rough terrains and corners throughout. 
The vehicle handling is somewhat impressive too. Besides, its power delivery is also smooth, with lots of low-range performances to do well in rock crawling. Additionally, some excellent aspects like its durability built, ergonomic and big cockpit, right doors, handles well, flies flat, and it will never give off that overworked and tippy feel.   
Pros
The suspension is very impressive.

Throttles responsive and feels fast

It needn't be on turbo

Its power steering can never go wrong

Tracks via corners and whoops

It doesn't fade after riding over 100 miles 

Its low range stands to be very efficient and highly impressive 
Cons
Seats are too firm

The seatbelts were not likable by many since they irritated up and sat low

The tie rods aren't structurally good enough for good rock crawling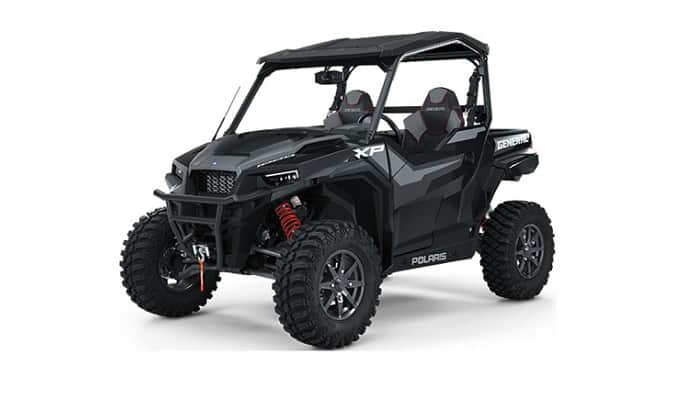 With lots of models being manufactured by Polaris, there was only one that attracted so much. This Deluxe is worth the hype on the trend.
The secure feel is highly acknowledgeable thanks to the can, which pulls one in with top bolstered and high rate back seating. There's sufficient room between the steering wheel and pilot in case significant drivers want to use it. 
It is also great at creating interactive and highly user-friendly controls and cab space. This machine is easily reachable, with the steering wheel being impressive. The manufacturers noticeably altered some aspects of this new model. It possesses a relaxed overall stance as well as suspension. 
You can never ask for more in 2021 with the Polaris General as it is inclusive of arms that are of high clearance, which helps in clearing trail obstacles. With its impressive look to its large tires and exciting power, you will have your fellow drivers green with envy. This machine has interpolated features geared entirely to grocery stores. The outstanding features are inexhaustible to discuss here. 
All in all, it's worth being in our top 3 picks, and you can never go wrong with it. It is for these and more reasons that we have it as our top pick. Besides, why do you think it has the name DELUXE?
Pros
Unstoppable great performance

Unmatched comfort

Has a customizable option

Comes in various colors to help your color aesthetics

Aesthetically pleasing

It's a trail luxury
Cons
Users suggest that customer service could be bettered.
4. 2014 Honda Pioneer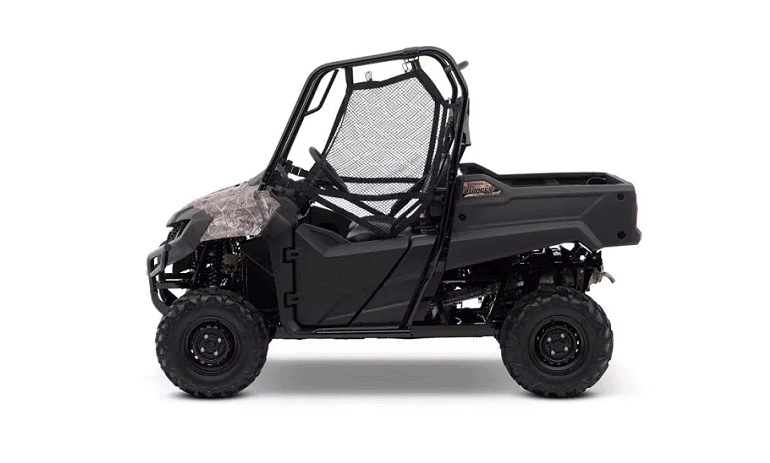 Over the past few years, purchasers were limited to a handful of legitimate options. However, Honda couldn't bear these limited options and decided to release the novel Pioneer, which was better than their previous Big Red machine. This new release has impressive specs that sparked people's interest in so many ways. 
First, it comes at a starting bargaining price of $9,999 and is inclusive of quality build, high tech rear seats that are towable and ergonomic. These seats can independently fold into recesses in its bed. Pioneer's interlocks ascertain that its bed isn't dumped when passengers fill the vehicle. 
Honda Pioneer is also powered by 680cc, fuel-injected, and liquid-cooled engine. Regarding its torque converter and three-speed automotive styles, transmission helps it shift like an ordinary car automatically. 
You can expect it to perform in all wet terrains exceptionally thanks to its sealed transmission, which won't let belts get wet. Its engine is high torque and not to forget its sufficiently low enough first gear that climbs effortlessly out of any given obstacles. The differential lock and four-wheel ride are selectable easily through the dash's mechanical levers. 
It can't go wrong with the sporty and crisp handling geared better towards family adventures, hunting, riding, et al. it isn't highly suitable for GNCC racing, but with five adults in its cab, it's steering and tracking is straight and sharp. 
Pros
Perfect price point on both seat categories

Reliable powertrains 

Predictable quick and nimble steering

Ingress and egress is delightful courtesy of the wide-opening rear and front doors

Elegant and minute chassis eases fun riding 

The rear seats are towable; hence they revolutionize the SxS category. 

The safety mechanism doesn't allow the bed to be dumpy when passengers use rear seats. 
Cons
There are no available EPS options

Suspension seemed a tad soft when loaded with four guys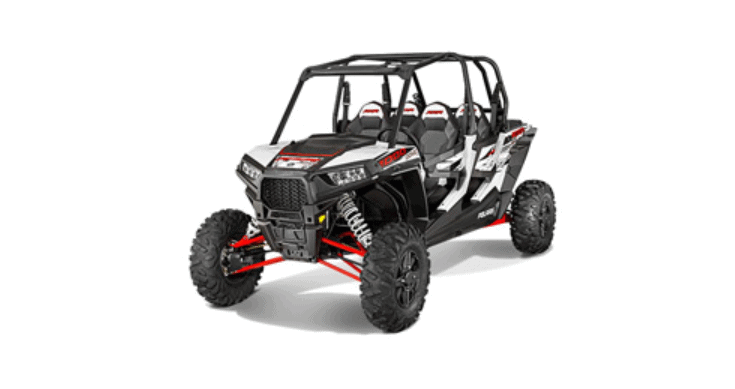 Polaris' power is unmatched in the list. This XP's DOHC designation utilizes about four valves for every cylinder while running parallel in unison with a chassis. Besides, it uses a crankshaft, which brings over 20hp to its rear wheels compared to RZR XP 900.
Pumping 87 octanes via the 48mm dual throttle bodies makes the electronic system worth the hype it has. With that, you'd expect the throttle response, of course, to be improved and smooth too. In five seconds, you'll go from 0 to 60, and it's not going to halt any sooner. 
Besides, getting power on the ground is excellently achieved by this drive system and engages speedily so that you will love the ride. Cornering is also precise.
You will love sliding around thanks to its massive power and excellent handling chassis. Polaris partnered with various brands to provide the best and capable chassis available. Besides, what's good with 80+mph if you can't control it? 
Its dual upfront A-arms are well-matched with 2″ Walker Evans Anti-Bottoming Needle Shocks, which quickly provides 16″ wheel travel. This vehicle's cockpit is ergonomically and perfectly spacious, plus the shocks are mounted on its roll cage's rear to ease adjustments.
Polaris' glove box can be significant and huge enough for on-trail accessories such as snacks and even repair kits. You can also drive at night in it. This is courtesy of the low/high beams, bright LED headlights that are highly powered by a 750-watt vast charging system.   
Pros
Spacious and comfortable cockpit

18″ rear and 16″ front wheel travel

The 108-hp ProStar can never get better than this 
Cons
There's no underbody protection

It requires five points enhances and harnesses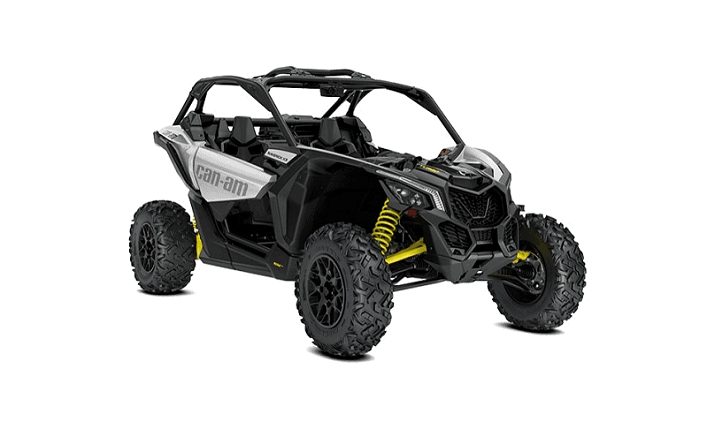 Upon its release, Can-Am X3 had already attracted significant attention and made heads turn. People couldn't help remark on its inter-cooled and turbocharged Rotax ACE engines. The new machine full of high performance had people wild and berserk about it. 
It was evident that the manufacturers gave detail into the handling, design, and comfort. Via extending its chassis, this UTV possessed the utmost extended wheelbase that came at 162″. The frame lengthening allowed for high roomy for rear sitting passengers experienced like never before. 
Other efforts performed by Can-AM Maverick were introducing a thrilling SxS ride in the UTV market. Its 172 hp turbocharged features powerful, defiant, and precise genetics while still raising the bar higher via delivering 13% more horsepower. They didn't relent on the torque as they interpolated 10% more on it to increase unprecedented performances. Can-Am Maverick X3 SxS will have your adrenaline rush in all mannerisms. 
Can-Am's wild intensity emanates from a great mix of structural designs and driven mechanicals, making it a great hit in the market. 
Pros:
Easily readable instrument cluster

Comfy factory seats

Commences without brake holding

No downhill free spins

Immediate belt acceleration engagement

Giant 30″ rear and front tires

Effortless running engine 

Turbo boost is strong

The steering pad is adjustable

Front fenders easily deflect a lot of debris
Cons:
The door latch has a somewhat cheap feel

Ignition key needs clipping on 
Top 4 UTV Brands
UTVs are incredible and have lots of manufacturers that make them. The specs and products are essential, but manufacturers' reputation is also vital.
Therefore when purchasing a UTV, it's crucial that you buy from trusted dealers as discussed in this piece. With that let's look at the top 4 top manufacturers and acknowledge their good efforts in the UTV market.
Polaris
This industry is famous for its continuous expansion and producing several vehicle types. In the UTV realm, they possess several options ranging from utility to recreational and even a hybrid of both. Their hands are amazingly on everything as they make stellar off-road vehicles.
They're leaders in making recreational SxS and are well recognized by consumers. The best release they've had so far is the RZR which leaves other manufacturers sweating and sighing.  
Honda
Who doesn't acknowledge Honda for its impressive continuous releases? They are good at making cars but they've also made a name for themselves in the UTV market. Recently they released a stellar line of Pioneer UTVs that had consumers amused by their hard work and listening skills. 
They're a mix of utility and recreation UTVs which are recently trendy. Small bunches are pocket friendly and have the capability of holding two people. Honda has five various models and the last model can easily seat five people which is peculiar currently.
Seats are continuously increasing in Honda UTVs. Honda is currently focusing on usability and power and that's why Pioneer is good at it. 
With adjustable shocks and utility functions, Pioneer models are what many consumers love. Its good-sized bed is unhook-able and can be used to dump the placed load. Honda can never go wrong at this. It's what they are good at. 
Yamaha
Moving on swiftly, third on spot is Yamaha that does things in quite a peculiar way. Firstly they possess three various UTV style types and can effortlessly put sport and recreation UTVs separately.
Secondly, its utility line known as Viking possesses few models that you can remarkably select from. Viking Ranch can hold up to six big people and is rigorously built for ranch work. 2019 models have also improved with larger roofs and roll cages enhanced for accommodating taller passengers.
Besides, the shocks were revised and improved after carefully listening to consumers. Yamaha's XYZ line can easily be identified as far for being a top dune buggy and its capabilities of climbing trails. 
Check out how Yamaha compares to other brands and models:
Can-Am
Last but not least, Can-Am couldn't be forgotten in this list. Besides, it holds the entire ATV and UTV aesthetic down. Making remarkable off-roading machines is what they are good at.
For instance, the great Maverick is a beautiful and versatile commander good for sports purposes. Can-Am like other manufactures also has a great set of choices such as the mighty Defender which is best for utility purposes.
Maverick Trail on the other hand is small and yet goes well on all types of trails due to its narrow designation while Commander is Can Am's great adventure package. 
Their specs and design are impressive for versatility purposes. Can Am's vehicles are also powerful and have high endurance even on the most arduous terrains. Expect them to continuously make great products with time. 
FAQs
Which UTV is highly reliable? 
The HONDA TALON is vastly known as a very reliable UTV in the market currently. 
What's a UTV's high mileage?
This should be 5000 miles, and with excellent service and maintenance, UTVs can last longer. 
What's the average length that Rzr engines can last?
Understandably one can perform upgrades regarding the turbos, cams et al. however, these four-stroke engines need to last 20000 miles at least minus valve adjustments and significant work. 
Are 4 wheelers safer compared to SxS? 
Four wheels, on average, are safer compared to the two-wheelers. Therefore it is right to purport that UTVs are highly safer than the former because they possess peculiar designation features hence deeming them very safe.
Final verdict
Congratulations on having reached so far in this guide. Remember to always do your due diligence prior to purchasing a UTV to get the best deals in a finishing statement.
With that being said, it is with due hope that you enjoyed the article and if so, kindly share it with your UTV fanatic peers. Good luck with getting a suitable UTV!
Read More: