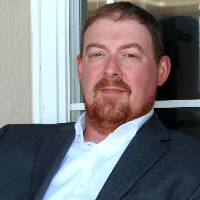 Latest posts by Justin Caldwell
(see all)
Can-Am hasn't been making UTVs for nearly as long as some other names you've likely heard of, like Polaris or Honda. However, they've found their groove in combining the hard-working capabilities you've come to expect from a UTV with the luxury you can enjoy.
In fact, no one fills this niche better than Can-Am. They produce UTVs with excellent handling and power, huge hauling and towing capacity, and so many creatures comforts that you won't want to climb out. Some top of the line models may even rival your new pickup.
The newest Can-Am Defender offers so many different options that it's nearly impossible to cover all of them. You'll just have to see for yourself. They're highly customizable and they come in 18 package variations, so you can get exactly what you want.
You can mix and match configurations like single benches or 6-passenger crew cabs, full beds or flatbeds, three different engine options, and open cab or full cab designs. All three engines offer best in class towing and hauling while every Can-Am has unlimited storage.
Can-Am increased the legroom for more interior comfort. They also repositioned the engine and increased the insulation for a quieter ride. The transmission is easy to operate and the quick and nimble handling means it can go wherever you go with excellent stability and a well-balanced chassis.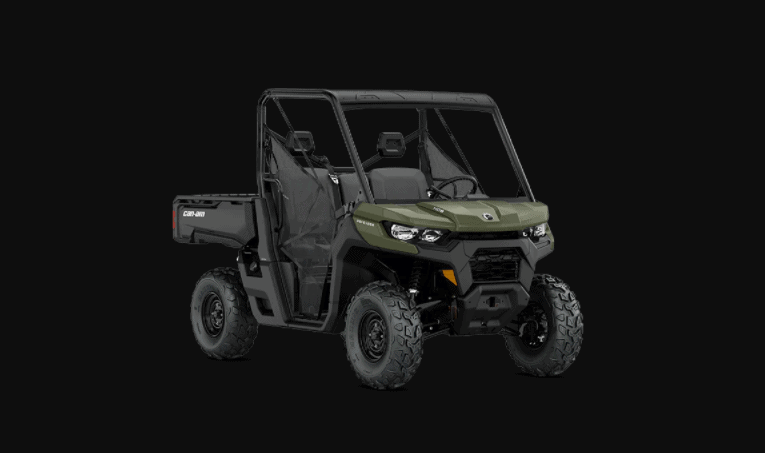 Can-Am Defender Upgrades
Quiet exhaust over previous models
Thicker firewall to seal heat from the engine to the cab
Cabin air filter
Upgraded and strengthened frame
Nimble handling and excellent stability with balanced chassis and low center of gravity
Recalibrated CVT transmission for less aggressive shifting at lower RPM
18 package variations with configurations for single bench seating, 6 passenger seating, flatbed units, three engine choices, full cab designs, and 6 wheel units
Can-Am Defender Key Features
Can-Am has some surprising features that you'll love. It's a real workhorse, despite the story it's cozy interior may tell. They have a real knack for making every part of the vehicle do more than one job, so it's a multi-functional machine, and you're really getting your money's worth.
They've included something for everyone in the Limited model, which is their top-of-the-line option, but you can downgrade if you don't need all the bells and whistles.
Can-Am Storage
One of the most useful things about the Can-Am Defender is that most of it can be used for storage. The bench seats have storage underneath, the glovebox is removable, so you can take your tools with you, and the cargo bed has plenty of extra space.
Not only that, but your bed has bucket retaining rings and molded sidewalls that allow you to place dividers for better organization. The tailgate holds cup recesses and a ruler, so you'll be able to use that for storage, too.
Using every part of your UTV for more than one job is Can-Am's specialty.
Can-Am Defender Power
The transmission has a Quick Response System, a Smart Lok drive system, and an electronic belt protection system, all of which work together to give you the traction you need to slosh through the mud or climb over rocks.
It delivers power and torque to the wheels where you need it in lower RPM ranges with electronically-controlled automatic modes, making it easy to drive in any situation. It doesn't matter if you're racing across the pasture or hauling a trailer full of feed.
Selectable engine modes include WORK and ECO, so you can choose between power or fuel savings when you need it. It will respond to your input quickly for a steady and responsive ride.
And the engine is no slouch, either. It will pull you in and out of rough spots and still feel like a sports car as you tear through open spaces or up and down the trail.
Can-Am Defender Comfort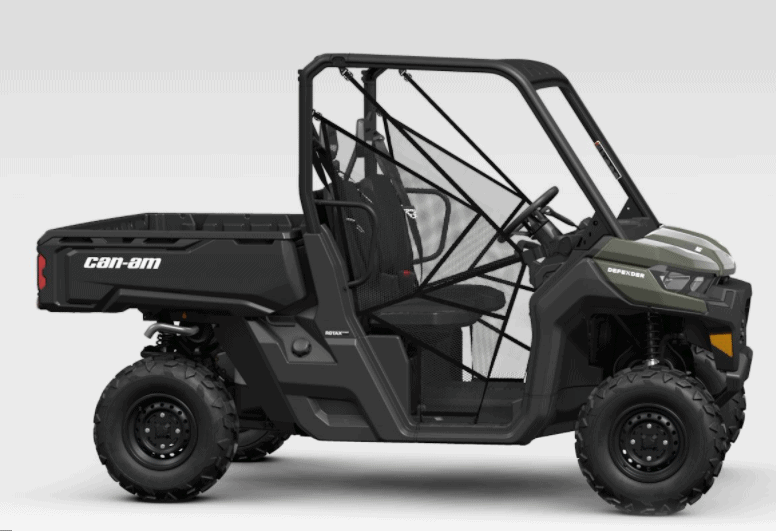 You work hard, and your UTV should, too. While you may not put your comfort first, Can-Am does. There's plenty of room in the cab, even if you choose the single bench seat option.
It can fit up to three adults across the front. The crew cab configuration will seat up to 6 adults comfortably, with plenty of head and legroom to spare. Now you can take the whole family with you or save room for your beer-drinking buddies on the weekend.
Get ready to use the word "refined" to describe your new UTV. When you first look inside, the door panel is padded and the seats are molded to hold you in place. The dome light makes it easier to climb in and out at night, and the power windows are a nice touch.
Not only is it spacious and well-built, but the controls are just as intuitive as if you were driving a car. They're well within your reach, and the ride is quiet, thanks to more insulation and sealing.
The climate control system makes it much more comfortable in all seasons and the digital display is right in front of you on the dash. The windshield wiper will even help you through the rain.
Can-Am Defender Design
Can-Am spared no detail when building the Defender. You'll feel like it was built just for you. Of course, you'll pay for the extra attention, too. They took cues from the auto industry, so it'll already feel familiar when you take a seat.
They took the time to design it well and thought it out before putting it together. You can tell just by looking at the sleek appearance of the outside that they were diligent about their styling.
Even the design you can't see is built with purpose. The chassis is made of dual-phase alloy steel, which has much more strength while still maintaining a lower weight. Can-Am added reinforcements to give it 30% more rigidity with a weight loss of 5 pounds.
The independent rear suspension and double A-arms are controlled by gas-filled shocks that help give you a smoother ride. There are sway bars at both ends of the vehicle that help control the wheels and there's a 13-inch ground clearance that will get you over most obstacles.
Can-Am Defender Handling
There's more behind the styling than just looking good. The chassis is longer and wider, giving you a sport-style handing that can deliver the working capability you need with plenty of fantastic recreational features that will come in handy after the working day is done.
The performance is well beyond what you might expect from your standard UTV. Plus, it's fun to drive, so you can blur the lines between work and play, and you may wind up looking forward to getting out of bed every morning.
Most people who purchase a UTV without power steering instantly regret it. If you're ever in a situation in which you need to steer with one hand, you'll definitely need it. The Defender has Dynamic electronic power steering so you can easily navigate around everything in your way.
Can-Am Defender Towing and Hauling
The Can-Am Defender can tow 3000 pounds and haul 1000 pounds, which is the most of any other UTV on the market. Whether you're moving around bales and fertilizer or lumber and tools, this thing can handle it.
If you didn't choose the flatbed configuration, don't sweat it. The tailgate lowers to hold 250 pounds, and the sides come off, creating a flatbed for oversized loads. You can haul anything with an extended wheelbase for extra traction.
Can-Am Defender Drive Modes
In addition to hauling, you'll never get stuck in the mud, with true 4×4 and 6×6 drive modes. You get unbeatable traction, no matter where you are, even when you're fully loaded.
Depending on your wheel configuration, you'll be able to get power to either all four or all six wheels when you need it. Combined with the extended wheelbase, you'll get great traction and great handling.
Can-Am Defender Recommended Maintenance
Can-Am took extra care to ensure that all parts were accessible for easy maintenance. All fuses and electrical connections are under the hood, as well as the reservoir for brake fluid. Under the cargo bed, you'll find the dipstick for checking your oil, the oil filter, and the air filter as well.
While everything is easy to access, it's still far enough away from anything hot, so you won't risk burning yourself while you're fixing something or performing regular maintenance.
Accessory integration
Even though the Can-Am Defender comes in 18 different configurations, there's still a possibility that you won't find exactly what you want, or you'll want to add something else later.
Can-Am designed the Defender for customization using the LinQ accessory system. There's a large list of approved parts that you can order from the factory to install on your Defender and make it your own.
Cam-Am Defender Model Options Compared
There are a few different variations on the core Defender lineup series. I've highlighted some of the key differences below by model:
Can-Am Defender MAX Lone Star (and "Cab" optional): The MAX features a wider 115″ wheelbase and the "Lone Star Cab" adds a durable cab above. Other perks include JL audio (built-in), full heating and A/C, electric doors and windows, panoramic mirror. Excellent for working in temperature extremes.
Can-Am Defender Pro: The Defender Pro is essentially built off of the MAX platform (so has the same 115″ wheelbase), but removes the back seats and adds a full cargo bed. Perfect for projects around the homestead or jobsite. Along with this, the Pro gets an add LOW gear for heavy hauls.
Can-Am Defender Limited: Similar to the Lone Star Cab, but with a shortened bed and without the audio perks and some extras.
Can-Am Defender OPS (and "Cab" optional): Dynamic power steering, a small step above the Defender base model.
Can-Am Defender XT: Similar to OPS but comes with a full hard roof & 4,500-lb capable winch.
Can-Am Defender X MR: Similar to Limited, but built for mudding with 4WD Mud Mode, anti-mud intakes & exhaust, and mudguards.
Common Can-Am Defender Problems
While the Defender is generally a well-regarded UTV, some of the most common (if infrequent) problems are:
Engine Overheating: Common in any UTV with extended use, but not having enough airflow is the most common (e.g. due to excessive mud /direct). The cooling fan also has a shorter lifespan historically.
Gear Grinding: Particularly as the Defender ages, you may run into this as the transfer case & components age. Once you start hearing this, tried to get it fixed even if it's still drivable.
Power Steering: Some owners report issues turning (or making hard turns) after extended use, usually on a long trip 40+ miles or when encountering rough terrain. This is usually a steering fluid issue and you'll just need to refill, but sometimes can be rack and pinions getting out of alignment. 
Fuel Economy: The Can-Am Defender isn't the worst I've seen, but still averages around 19-20 MPG new. Over time – and particularly if you miss the routine maintenance – this can degrade to 15 MPG or less. 
Can-Am Defender Alternatives
If you're looking for a hard-working UTV, there are plenty of options. The Can-Am Defender isn't the only option. You may want to pursue some of these other alternatives before making up your mind.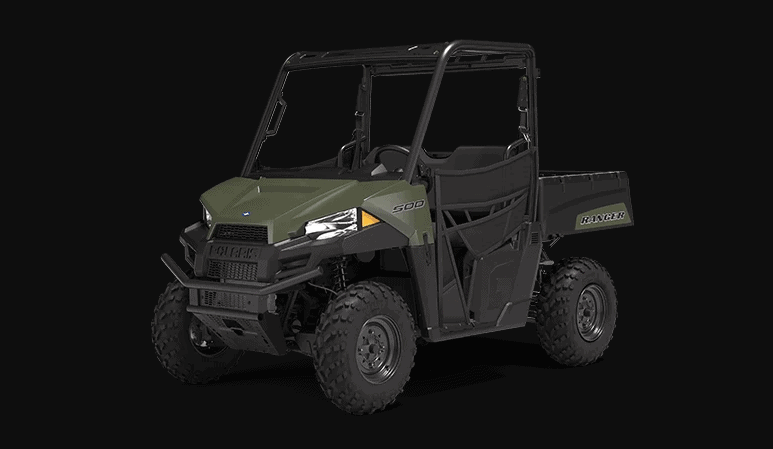 Polaris has been making UTVs for longer than we've been calling them that. They've been in the market of making these utility vehicles for more than 20 years, and they're experts in the field.
They've garnered quite a following, too. They make quality products that are reliable. Don't you dare put a Polaris down in front of one of their die-hard operators, or you'll never hear the end of it.
The Ranger is their bestseller, and it's a tried and true UTV, but they've been known to need quite a bit of upkeep. The Ranger comes in a variety of configurations, just like the Defender, and it's just as hard-working. However, you won't get as much towing capacity out of the Ranger.
The Ranger does give you a lot of storage, but the bed isn't quite as versatile. The ride is smooth and quiet and the handling is just as good. The styling is also unique, so it depends on your needs and what you like.
Further Read: Can-Am Defender vs Polaris Ranger Compared.
Also Read: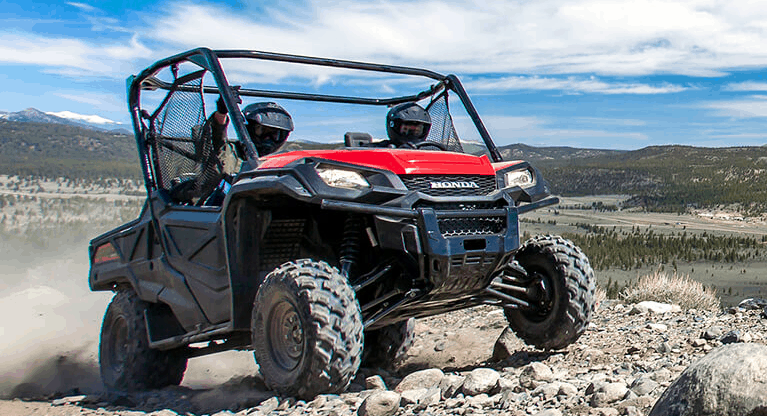 Honda drivers swear by their reliability, and it's one of the things Honda is known for. If you get a Honda UTV, you may not enjoy the same features or comfort as you would with a Defender, but it's almost guaranteed that you'll never have to work on it.
Honda UTVs run for a long time without needing much more than regular maintenance like new tires and oil changes. They rarely break down and won't require any work. In fact, they'll be the ones doing the work for you.
Honda is typically one of the most affordable options because of its lack of frills, but don't mistake a low price for low quality. They're built tough and truly are some of the best UTVs on the market as far as durability and reliability go.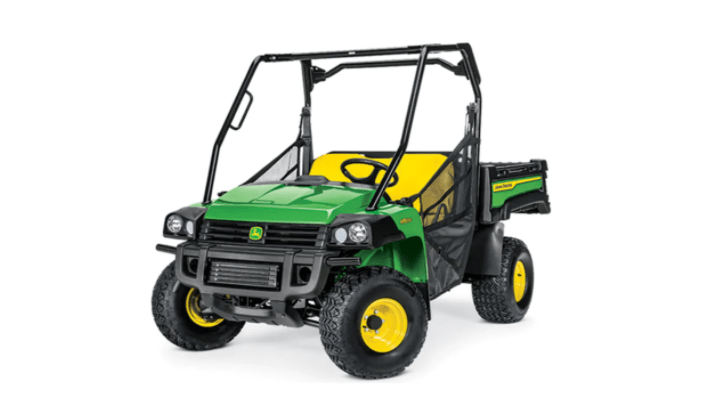 The term "Gator" has sort of become synonymous with "UTV." It's like "Kleenex" or "Bandaid." There's typically a reason why these terms permeate our society and become more widespread.
A John Deere Gator is a great crossover option in terms of a quality work vehicle and something you can use for recreation and hunting. They come in a lot of different configurations, and people seem to like them a lot.
Handling and built quality are excellent. They're versatile and they ride really smoothly. They could be quieter, but they're also extremely easy to use.
Power steering and four-wheel drive are insanely quick to deploy, making it one of the most responsive UTVs on the market.
FAQs
Question: Is the Can-Am Defender any good?
Answer: In terms of comfort and features, the Can-Am is one of the best UTVs on the market. The driver controls are intuitive, the system is responsive, the ride is smooth and quiet, and your comfort is superior to most others.
Not only that, but it has best in class towing and hauling, and the storage is far above most other models. Everything under the hood is easy to get to as well, so maintenance is a piece of cake, even if you're not in the cab.
Question: Which is better, Polaris Ranger or Can-Am Defender?
Answer: These are two of the most popular UTVs on the market, so it's a valid question. In terms of features, Can-Am takes the cake. It's a great crossover that will enable you to go from work to play much more easily than any other vehicle.
There's something in it for everyone. You can ride comfortably all day while you're working and your entire family can ride comfortably as you ride the trail in the evenings or on weekends.
The Ranger has a bigger following of more loyal riders because it's been around for so much longer. Polaris has been making UTVs for a lot longer than any other manufacturer, and their design is sleek and beautiful while maintaining a rugged exterior.
They both come in a variety of configurations, so you'll find something you love in either.
Question: What is the most reliable UTV on the market?
Answer: In terms of reliability, Honda wins any day of the week. The Honda Talon and the Honda Pioneer are two of the most reliable UTVs you can buy, and the competition isn't even close.
That's not to say that other UTVs aren't reliable, but you rarely have to do anything other than regular maintenance to a Honda. They're sturdy, durable, and super high-quality. They'll run for a lot more miles than any other UTV, and you'll get more value for your money in terms of longevity.
However, if you're looking for features and comfort, you're better off going with another brand, because Hondas are pretty basic.
The Verdict: Can-Am Defender Review
If you're in the market for a new UTV, the Can-Am Defender is a solid option. It comes with plenty of features to make everyone happy.
From best in class towing and hauling for your everyday workload to all of the creatures comforts your family needs for recreational fun, they've spared nothing.
It's quiet, easy to drive, and can get you in and out of almost any sticky situation. You'll be able to go from work to play with ease in any weather. It's one of the most versatile UTVs on the market and you won't be disappointed.