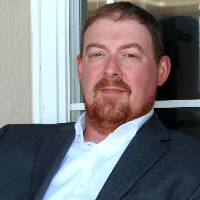 Latest posts by Justin Caldwell
(see all)
The UTV segment has a pretty wide audience. It encompasses farmers and ranchers who need a hardy work vehicle during the day but still want a fun weekend rider. It also includes an older group of people who perhaps grew out of their ATV days and have matured into something a bit more rugged and built for both work and play.
These utility vehicles are workhorses, but they can also play pretty hard, too. Hit the fields to check up on your acreage and then roll up and down the trail at night.
When you're shopping for a UTV, you have a lot of options. Can-Am and Polaris are two of the top brands that offer plenty of models from which to choose, so we'll take a closer look at the Defender and the Ranger to see which you might like better.
Can-Am has done a spectacular job of making sure that there's something for everyone. They have UTVs with limited features and then they have those that have every feature under the sun.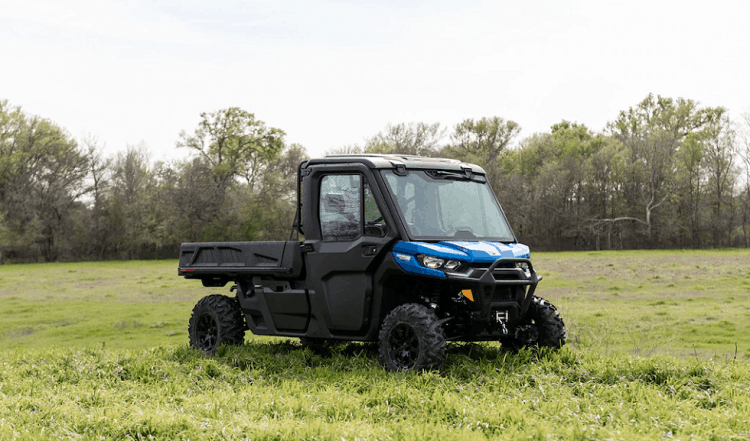 The Defender has a whopping 18 package variations to choose from, so while you may not want the most expensive one with all of the features, it's important to know what's available to you so you can make an educated decision.
We'll look at the specifications on the Limited, and then you can downgrade if you choose to do so. You may not want to after you read what your options are.
Key upgrades:
Thicker firewall to seal heat from the engine to the cab
Quiet exhaust over previous models
Upgraded and strengthened frame
Cabin air filter
Recalibrated CVT transmission for less aggressive shifting at lower RPM
18 package variations with configurations for single bench seating, 6 passenger seating, flatbed units, three engine choices, full cab designs, and 6 wheel units
Nimble handling and excellent stability with balanced chassis and low center of gravity
Innovation and versatility
Can-Am has this propensity for getting multiple uses out of one thing. Every part of the Defender can be used to do more than one job. That's innovation and versatility at its best, and one of the most useful things about this UTV.
You'll find storage in just about every place imaginable, including seats that flip up to make extra room in the cab when you need it. The glove box is removable so you can use it as a toolbox on the run.
The cargo bed has built-in bucket retaining rings with molded sidewalls for dividers. The tailgate has cup recesses and a ruler. If you fold the tailgate down, it can hold 250 pounds.
Power
The Can-Am Defender is no slouch on power either. It has a Quick Response System transmission, an electronic belt protection system, and a Smart Lok drive system. All of these give you maximum traction when you need it with electronically-controlled automatic modes.
You'll get power delivered to the wheels with the torque you need in the lower RPM range whether you're shooting across the pasture or pulling a trailer full of firewood.
The Defender has selectable engine modes like ECO or WORK so you can get the power or the fuel savings you need when you need it. It responds quickly to your input and it delivers a firm and steady ride.
The engine is rather impressive. It will help you weave in and out of tough spots, but it can still perform like a sport machine when you find an open space to run.
Roomy and comfortable
While you don't immediately think of comfort when you shop for a UTV, you can rest assured that the Can-Am Defender offers plenty of room in the cab for everyone. Plus, with plenty of configurations for the whole family, you can fit everyone inside.
You may have never heard the word "refined" when describing a UTV, but get ready. The Can-Am Defender's refinement is apparent when you first look inside. The door panel is padded, the dome light gives you light at night, the seats hold you in place, and it even has power windows.
It's spacious and well built, with plenty of legroom. The controls are more intuitive than many others and they're within your reach. The firewall offers a quieter ride in the cab, too, so it's a much more comfortable ride, thanks to the insulation and sealing.
With the included climate control system, you can set the temperature just where you like it, no matter the weather. You even get a digital display on the dash and the windshield has a wiper.
Style and handling
Can-Am didn't leave any detail out. Taking cues from the automotive industry, sitting in the Defender will already feel familiar, with controls right where you expect them to be. The attention to detail was very well thought out.
A longer, wider chassis gives you the sport style handling that delivers all of the working capabilities you need with awesome recreational features you want. The performance here is beyond what you might expect.
It's fun to drive, and you'll quickly find that the lines between work and play blur more and more every day.
Towing capacity
At 3000 pounds for towing and 1000 pounds for hauling, the Can-Am Defender has the capacity of any UTV on the market. From tractor tires and round bales to lumber and a pallet of fertilizer, this beast can do it.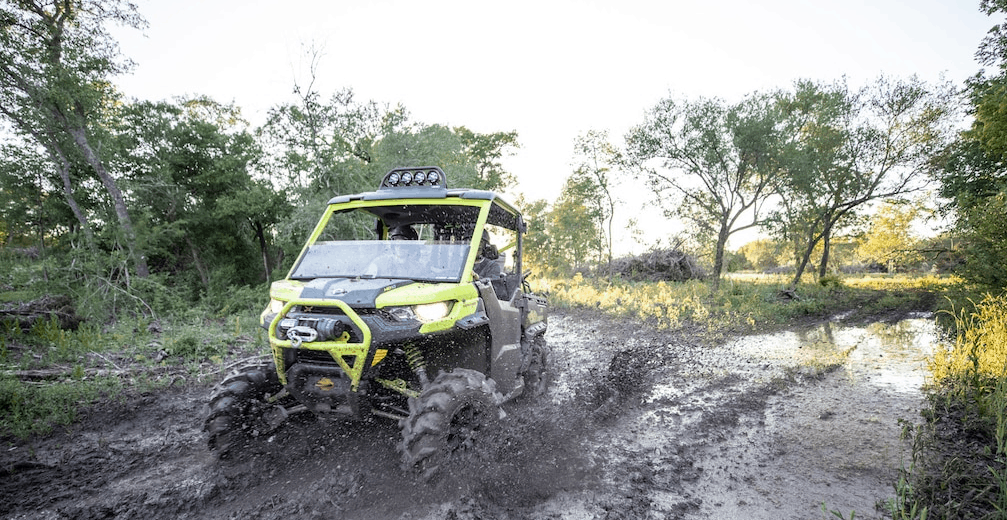 What's even more amusing is that the tailgate lowers and the sides come off, creating a flatbed for oversized loads. Nothing is beyond your reach. With an extended wheelbase and excellent traction, you can transport anything from here to there.
Easy maintenance
Can-Am makes everything easy, including your maintenance. The fuses, brake fluid, and electrical connections are under the hood. The dipstick, oil filter, and air filter are under the cargo bed.
Everything is easy to access and located far enough away from hot areas so you won't hurt yourself when you need to fix or replace something.
Accessory integration
Despite the fact that there are 18 different configurations to choose from, sometimes you still don't find exactly what you want. If that's the case, Can-Am makes the Defender pretty easy to customize. The LinQ accessory system has a pretty large list of factory approved parts that are easy to install.
The Verdict
Can-Am may be new to the game, but they figured it out pretty quick. They seem to know what they're doing, and they're popular among a newer generation of farmers and ranchers who want the best and aren't afraid to deviate from an old standard.
Polaris has been at the UTV game a lot longer than Can-Am, so when shopping for a UTV, many people turn to them first. In fact, the first Rangers came out more than twenty years ago.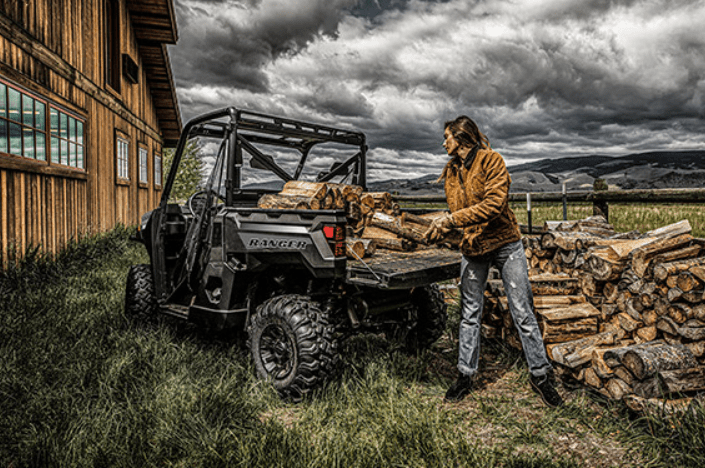 They were true working vehicles and didn't have many recreational qualities. They were great for construction sites and ranches, but they weren't very comfortable. While its advances in performance and handling grew over the years, it was still retired after a time.
However, it's come back in full force, and with better than ever features. It's time for another look at the new and improved Ranger, with perhaps some of the best recreational features on the market.
You can't replace something as legendary as the original Ranger, so Polaris thought long and hard before upgrading the vehicle with the same quality working abilities and all-new creature comforts.
Key upgrades:
One-piece chassis has less flex, more strength, and a quieter ride
Increased storage, more legroom, and better entry and exit
Increased maneuverability and tighter turning radius
More option packages for custom specs from the factory
Larger cargo bed for increased capacity
Style
One thing you may notice about the Polaris Ranger is that the body style is a lot smoother than many other UTVs. It flows nicely throughout all of the surfaces while maintaining a bold and capable look.
The nose sits high, but under the hood, which houses the electrical connections, is still accessible. The grill insert can be removed for cleaning without any tools and then reinserted with a snap. The team clearly thought a lot about the ease of maintenance when designing the vehicle.
The new Ranger can haul more than any other previous Ranger and it has taller sides with a sloped bottom, allowing it to drain better. There's nothing worse than hauling feed on a rainy morning and having it rot and smell by the afternoon.
The bed also has pockets that allow you to easily integrate all of your Polaris accessories, or whatever else it is you like to have with you. The textured surface of the sides hides scuffs and scratches, which is nice because your vehicle will see plenty of that.
The cab
The interior features seats that flip up to reveal large storage bins. There's also plenty of storage under the dashboard. With 6 cup holders, you're never lacking for places to put your stuff, whether it's morning coffee, evening – ahem – refreshments, or tools.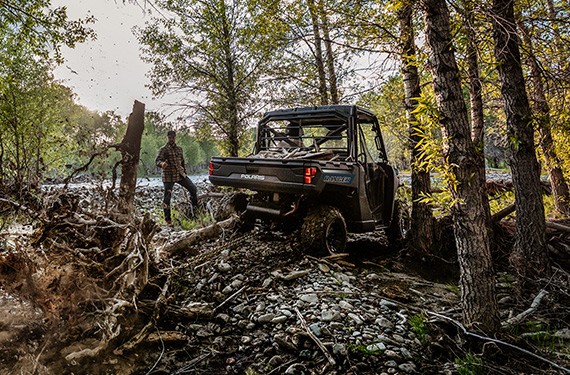 The digital display is visible right below the steering wheel and all controls are intuitive and easy to reach. There's plenty of legroom and the textured floor grips your boots quite nicely.
The seats offer plenty of padding and a contoured shape to help you stay put. Speaking of comfort, enjoy setting your ideal temperature and forgetting about it.
Handling and power
The Ranger has a one-piece chassis. It's a fully welded design that makes for a much more rigid vehicle. It translates to a stronger structure and a quieter ride, thanks to fewer joints. The suspension bushings are fully sealed and the engine has been moved to the back.
The front features dual A-arms, offering an even smoother ride while the rear has independent control arms. 12-inch ground clearance and 25-inch tires give you more than enough room for a smooth ride over any obstacles you come across.
The top of the line Ranger XP1000 has a ProStar engine, which delivers power right where you need it. It's a twin-cylinder engine with 82 horsepower that will give you all the torque, towing, and hauling you need.
They've also made maintenance easy by allowing access right under the cargo bed to the cover and filter and making them removable without tools. The oil filter is right behind the CVT transmission at the front of the engine and also easily removable.
With a twist of the key, the Ranger springs to life, and it pivots over rocks, hills, and streams with ease. It can handle obstacles and anything else you throw at it. It's a quiet, enjoyable ride.
Even when driven aggressively around tight turns, it offers a smooth ride for all passengers with limited body roll and improves the handling of previous models by a lot. Fully equipped models come with Electronic Power Steering (EPS), which I would highly recommend.
The Verdict
Polaris discontinued the Ranger and then came back stronger than ever. If you like the tried and true name, you can't go wrong with the stylish design and rugged handling of this all-new beast.
FAQs
Question: Is Can-Am better than Polaris?
Answer: Overall, Can-Am is better at higher speeds. It's the faster of the two, making it more fun when used recreationally. However, Polaris truly excels at making an all-terrain vehicle. If you need a true UTV for work on the farm, it's a better option.

The Can Am's wheelbase is wider, giving you a bit more room to work
with, and it also has a more versatile bed with sides that fold down for wider loads. When comparing the two top of the line models, the Can-Am also has a greater towing capacity.

However, when it comes to design, Polaris somehow managed to create something bold and beautiful yet rugged and handsome. The Ranger is truly a sight to behold, with smooth, sleek lines and a breathtaking appearance.
Question: How long do Polaris Rangers last?
Answer: Just like any other vehicle, a Ranger or a Defender will last quite a long time if you don't abuse it. They're built to be all-terrain vehicles, so they can take quite a beating on the back roads. If you take care of them, you can drive them for 5000 miles or so before needing to change the oil or perform any maintenance.

As with your car or truck, make sure you perform regular maintenance to keep it in proper working order and running for longer. If you change the oil, rotate the tires, and take care of it as you should, it should run for a long time.
Question: Is Can-Am or Polaris more reliable?
Answer: User reviews demonstrate that Can-Am is a more reliable vehicle. While the Polaris has had some axle and differential issues, the Can-Am has withstood several thousand miles of beatings without a single problem.

That's not to say that Polaris isn't reliable. They are rugged and durable. They just tend to have more problems than Can-Am overall. However, there are plenty of users who have reported not a single problem with their Polaris in all the years they've owned it.
Question: What is the most reliable UTV on the market?
Answer: You may be surprised by the answer because neither Can-Am nor Polaris report to be the highest in the reliability of all the makers of UTVs. Don't mistake that for the meaning they're not very high quality. They definitely are.

However, Honda makes some of the most reliable UTVs on the market, and the reports aren't even close. The Pioneer and the Talon get some of the best reviews, but Honda isn't the only manufacturer of quality UTVs. There are plenty to choose from, so do your research before buying.
Final Thoughts
While the Polaris Ranger may win out in the design and customization categories, the Can-Am Defender wins in almost anything else. It has a better towing capacity, a whole lot more storage, and better bed manipulation for hauling wide or awkward loads.
Keep in mind that these aren't the only two manufacturers of UTVs out there, and there are many other quality brands and even other models from these two that you might want to consider.
If you've narrowed it down to these two, there are still plenty of configurations to choose from. Can-Am has 18 Defenders and Polaris has 28 Rangers. You've got your work cut out for you, but you're guaranteed to find one you love. They're quality machines that are built for both work and play.