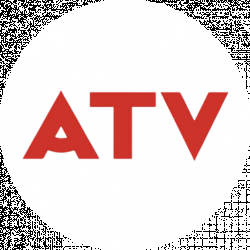 Latest posts by ATV Guyde Team
(see all)
Exploring ATV trails is tremendously refreshing, satisfying, and rewarding. They are unique, less traveled, and treat you to natural and unpolluted scenes. Thus, owning an ATV is something worth venturing considering. But you risk getting lost or losing your ATV if you don't invest in the best GPS for ATV for trail riding.
These gadgets come in handy for new and seasoned ATV enthusiasts alike. They aren't just tools of convenience but also provide great security for your ATV.
However, before you put your money on any model, there are several aspects that you need to know. This article presents you with a detailed buying guide, and impartial reviews of some of the most interesting models out there!
What is a GPS for ATV Trail Riding?
You may not understand the meaning and essence of a GPS for ATV trail riding if you just acquired an all-terrain vehicle. These are pretty compact gadgets that help you stay along your trail while off-roading. You can easily install them on your all-terrain vehicle and have them there while on the go. 
But why would you invest in one when you can use your smartwatch, smartphone, or tablet to trace the trails? Interestingly, all the aforementioned gadgets have exceptional GPS systems and will reliably help you track your routes. But a good ATV GPS tracker does more than tracking your routes and extend to a variety of other convenience, safety, and security functions.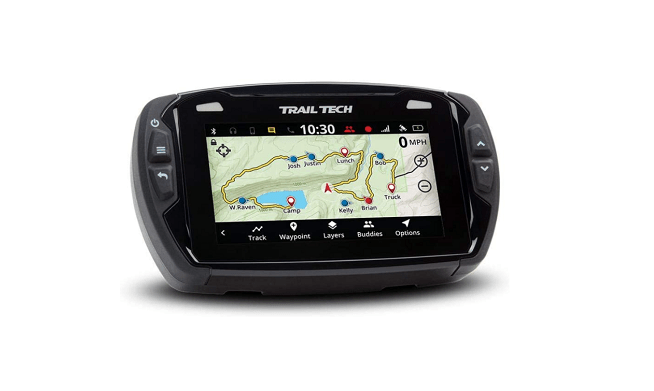 What Are the Functions of A GPS for ATV Trail Riding?
You cannot play down the importance of ATV GPS trackers. They help you to stay within the trail and also help you get out of the trail safely. They do this by locating your position through triangulation.
The following are some of the functions and benefits that come with equipping your asset with an ATV GPS tracker;
You can benefit from the real-time tracking component of the device.

It can correctly notice and alert you on over speeding.

Most models are perfectly compact and user-friendly.

Nearly all models are waterproof and ideal for harsh outdoor environments.

They provide you with the location of notable landmarks that aren't available on paper maps or standard GPS systems.
Factors to Consider When Shopping for A GPS for ATV Trail Riding
The core objective of an ATV GPS is to provide your location in the trail. However, it also helps to provide the location of your all-terrain vehicle from anywhere. Interestingly, not any GPS device will guarantee this. It is for this reason that you need to consider an array of vital features when shopping for a GPS device.
These features include;
Mapping Accuracy
The accuracy of an ATV GPS tracker is arguably the most critical factor to consider during your shopping. When you go out in the trails, you will need to trace your route out appropriately. Or even worse, if you lose your vehicle, you need to find its exact location.
Notably, the accuracy of your GPS device depends on its ability to identify various things accurately. Some of the items that your gadget should be able to identify include sealed and unsealed roads, prominent geographical features, and 4WD drive trails. Others include swampy lands, rocky terrains, cliffs, river beds, and contour lines, among others.
A great GPS will provide an accurate trail mapping based on the inputs of previous off-roaders who have been through the trails. The device will provide you with the safest trails. However, a viable device should also provide you with alternative routes if you want to explore.
Network Capabilities 
GPS systems use cellular or Wi-Fi network connections to receive and transmit information. It's easier to find a Wi-Fi GPS than it is to find a device that cellular networks. However, cellular options are more viable as you can efficiently use them in environments without Wi-Fi provides. A variety of others use both Wi-Fi and cellular networks.
The essence of choosing a device based on network capabilities is that it is through the network that you will be able to transmit messages to your smartphone or computing machine. A network connection also helps when you need to relay your trip information to friends and relatives.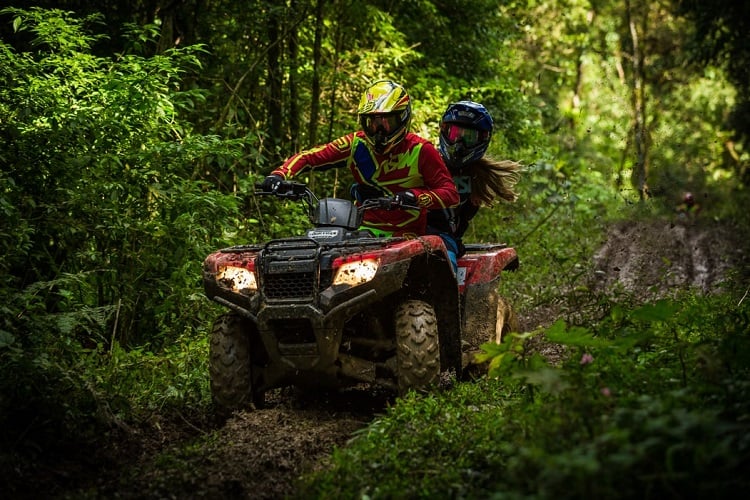 Landmarks
There's no doubt that points of interest and landmarks can help you to trace your way along or out of your trail. Landmarks include prominent buildings, recreational centers, major roads, parks, and notable institutions.
While you are not likely going to find buildings and institutions deep inside the jungle, these landmarks will come to your rescue when you lose your ATV. So, an ideal GPS for ATV Trail Riding should still provide you with notable points of interest. These will also include fueling points, service stations, campsites, lodges, caravan parks, and viewing sites. While such information helps you to plan your trips without any hiccups, they are often not available on your ordinary paper map or regular GPS.
Battery Life
Just like your phone, you don't want GPS equipment with a poor battery. You undoubtedly don't want to end up with a dead device in the middle of nowhere. That would be a big waste. So, a battery becomes another vital consideration.
But you shouldn't fret about that! There's something pretty interesting to think about. Many models come with dual battery options whereby you can make use of AA batteries in case of power in the internal battery runs out. Still, consider models with very long battery hours.
Durability
No one wants to be in the market every time looking for the same product. Thus, you should consider models that can last the test of time. Choose a model that features strong and durable parts. Besides, since you will most certainly be in the wilderness during your trail rides, a waterproof and weatherproof model will be a perfect bet. Such options can reliably withstand the harsh outdoor weather conditions.
Readability
All GPS devices feature displays on which you can read your coordinates and location. Since you will most likely be riding during the day, it is essential to consider models that are visible even under bright sunlight. You don't need to strain to read and understand whatever is on your screen.
Top 6 Best GPS for ATV Trail Riding Reviews
We have highlighted some of the essential information to take note of when it comes to buying an ATV GPS tracker. However, with several models and brands available in the market, choosing the ideal one is still an uphill undertaking. We make this easier for you by shortlisting and reviewing some of the most popular options that you can come across.
While we regard any of these picks good enough to serve the required purpose, your ideal pick will depend on the factor(s) that you consider most important. These reviews are very impartial and don't aim to promote any particular product.
Let's match down to the ultimate countdown.
If you are looking for a GPS device that comes with additional extraordinary features, then the Garmin GPSMAP 64SC is worth your time. The manufacturer incorporates reliable Bluetooth, ANT+, and camera functions in this device. These features make it one of the most advanced models in the market today. But these are not the only features of this gadget as the following specifications also stand out;
Dual Battery Mechanism
Top on the long list of the Garmin GPSMAP 64SC features is the dual battery system that the device employs. It takes pride in a long battery life of more than one day. But just in case something out of the ordinary happens, you can use two AA batteries to power the device. The dual battery system ensures that you won't be out of a GPS even in areas without reliable electrical circuits.
Comprehensive Data and Accuracy
It is impossible to question the Garmin GPSMAP 64SC when it comes to accuracy. However, accuracy without the right data doesn't make a lot of sense. The device scores perfectly on both fronts and provides you with all the necessary data and information. Firstly, it is synchronized with your vehicle's engine, your heart rate, VIRB action, and speed.
Pros
It comes with a 4GB internal memory that you can expand to meet your storage needs.

You can conveniently connect the device to your smartphone via Garmin Connect for efficient sharing of location.

The additional components such as camera, ANT+, and Bluetooth makes the device a high-end device.

A dual battery system enables you to run the device on two AA batteries when the internal battery is low.
Cons
The device doesn't come with a barometric altimeter or compass. Thus, it won't give you detailed information on terrains.

The ANT+ and Bluetooth features are pretty basic and may need an upgrade.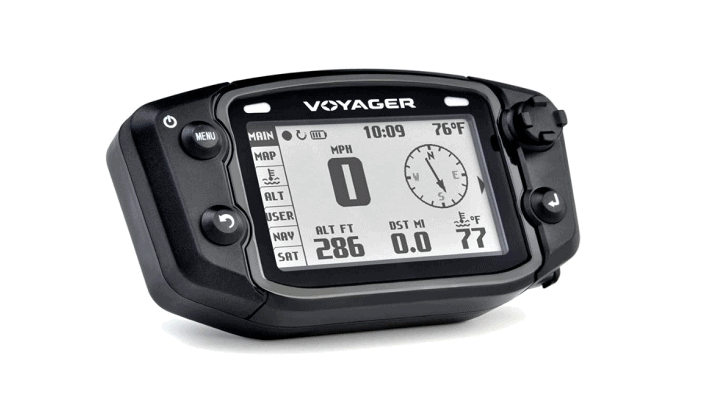 The 912-101 Voyager manufactured by Trail Tech is ideal for anyone looking for a completely versatile GPS for ATV trail riding. It is compatible with nearly every moving device and features a unique, admirable design. Its near-universal compatibility and the play console-like design makes it one of the industry's most popular trackers. But don't get this twisted. Beyond the versatility and sleek design lies a variety of exciting features.
Universal Fit
The manufacturer creates the Voyager with all riders in mind. While it is designed with off-roading in mind, this device is ideal for both ATV and UTV riders. So, 4 wheel drive, snowmobile, ATV, and UTV drivers will find it perfectly suitable. Besides, you can easily fit the gadget on your motorcycle.
Track Manager
You can easily manage your trail, thanks to the included track manager CD. The feature is pretty rare in most GPS trackers and enables you to perform various functions. Notably, you can organize, view, edit, and share specific aspects of your trip.
Smart Data Logging
Ideally, you don't need unnecessary data in your tracking system. The Trail 912-101 Voyager protects you from such an inconvenience by stopping when your engine stops. This ensures the elimination of unnecessary data points for clear and accurate riding information.
Pros
It features a backlit display for top-notch visibility.

The customizable display ensures that you exact data from anywhere.

A track manager helps to eliminate unnecessary data from the trails.

The device directly connects to the engine of your ATV for smart data logging 
Cons
It doesn't feature any user-generated maps.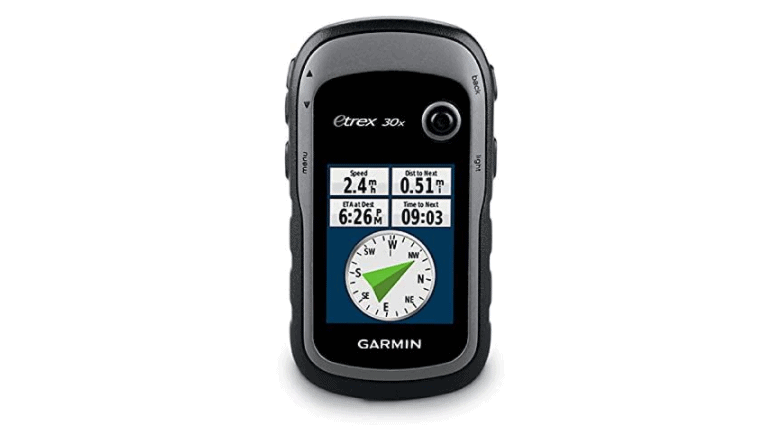 Another interesting addition to our review is the Garmin eTrex30. It is a device that meets and surpasses all your needs for a GPS for ATV trail riding. It brings together accuracy, impressive readability, sufficient storage, and connectivity options. Save for its fast battery consumption; the gadget is a true candidate for the top spot based on these features.
Reliable Sensors
The inclusion of reliable sensors into this device ensures that you get access to accurate and a wide range of data. The inbuilt sensors include a barometric altimeter and 3-axis electronic compass. Generally, the sensors will help you with information on altitude, speed, pressure, compass, ambient, distance, and engine temperature.
Wireless Connectivity
Do you want to share your trip information with everyone else? If your answer to that question is a YES, then the Garmin eTrex30 is worth looking at again. It provides a wireless connectivity option for sharing your tracks, waypoints, geocaches, and routes with friends and family. 
Pros
The ergonomic design and lightweight build make it easy to carry.

A powerful 64K display makes the equipment a good outdoor companion.

It features high-quality sensors for top-notch accuracy and precision.

The wireless connection makes it ideal for sharing trail data.

It comes with sufficient internal space and good external support for expandability.
Cons
The device features a low battery life.
The Garmin Drive 60 is a perfect choice for anyone looking to own a highly functional GPS for trail riding without spending their life savings. It costs less than $200, which makes it one of the most affordable off-road navigation tools in the market. Yet, it comes with a variety of incredible features.
Timely Updates
Firstly, the fact that the device delivers instant and timely updates is worth noting. You have no chance of getting lost as the GPS provides you with information about sharp turns, red lights, and other notable features. Moreover, you also get fatigue warnings from the device.
Easy to Operate
You don't want to invest in a device that you cannot use. It features a large display that provides you with information on the current street, speed limit, current speed, and the expected arrival time. These features make the device pretty easy to use.
Compatible with A BabyCam
You can spice up the device by including a BabyCam to this device. Such an inclusion ensures that you can easily monitor your baby from the back seat. The feature enhances convenience and safety.
Pros
Provides you with current alerts if what's ahead.

It consistently acquires direct information about your current location.

You don't need any technical skills to operate the device.
Cons
The battery lasts for just a single hour but is equally fast to charge.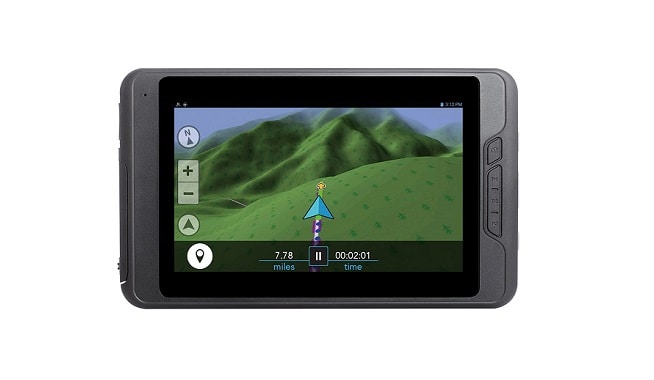 Fans of big-screen gadgets will find pride and satisfaction in owning the Megellan TN1710 SGLUC. The device comes with a 7-inch high-resolution screen. That's as big as most tablets. Therefore, you find a visible screen where you can view everything that you need.
Track Your Trail
The device allows you to drive or ride and track your trail simultaneously.  This makes it easy for you to save memorable scenes as well as waypoints. So, you get to create a route with memorable landmarks and waypoints for future use or sharing with friends.
Detailed Navigation
The Megellan TN1710 SGLUC is the ultimate device for anyone looking for accurate and detailed navigation. It displays every turn in your trail to ensure that you stay within your route. At the same time, it gives you the details of every street in case you are in a city or town.
Several Preloaded Routes
Finally, the device comes with hundreds of preloaded routes and maps that you can use. But if you intend to venture into virgin environments, you can download or receive maps from friends. Interestingly, the device comes with sufficient space to store additional maps.
Pros
The 8-inch touchscreen is large and easy to use.

It comes with more than 160,000 routes and satellite maps.

The device features a detailed turn by turn trail navigation.
Cons
The preloaded maps are not very easy to find and use.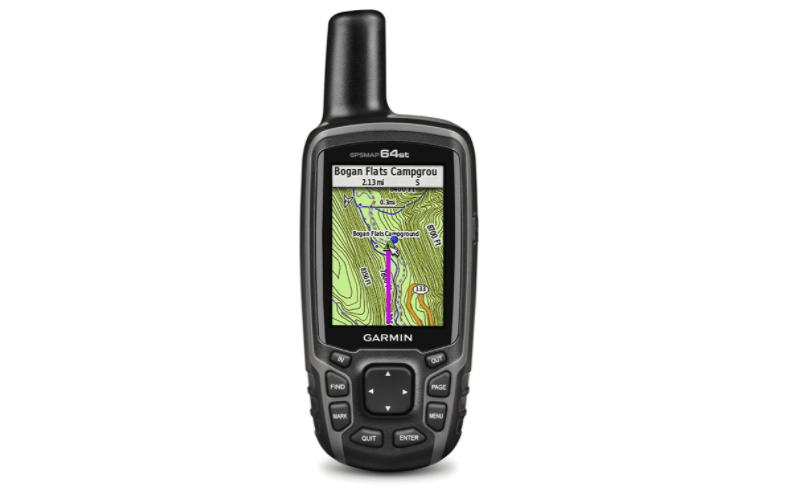 Our top pick for the best GPS for ATV trail riding is the Garmin GPSMAP 64ST. Of course, Garmin is arguably the most reputable company when it comes to manufacturing high-quality navigation equipment, and that explains its dominance in this list. So, we aren't in favor of this brand in any way. The 64ST comes with everything that you need for off-road navigation.
Readable 2.6-inch Display
While the screen is not one of the largest that you can find, it takes pride in its superior readability capabilities. It guarantees a crisp display that is visible anywhere, even in direct sunlight. Such a feature ensures that you can access and read your location and other details without straining.
Large Internal Memory
Can you imagine owning an ATV GPS device that comes with a large 8 GB internal memory? Of course, that's bigger than the internal storage of most budget smartphones. But a new rider will probably wonder what to do with all the storage. Well, use it to store your trail information, including photos. You can also save maps and routes. 
Long Battery Life
Notably, the inbuilt NiMH battery that the device can last for up to 16 hours of uninterrupted use. That's more than a whole day of trail riding. But if you think that's not enough, arm yourself with a couple of AA batteries. The device uses a dual battery system; hence two AA batteries will come in handy.
Pros
It prides itself on the long battery life of up to 16 hours.

A dual battery system ensures that you can use AA batteries when you run out of power.

It is waterproof hence ideal for off-road use.

It is compatible with smartphones via the efficient Garmin Connect.
Cons
Features such as GLONASS and Bluetooth eat up a lot of battery, and you may need to turn them off when not in use.
FAQs
Question: Is There a Difference Between a GPS for ATV Trail Riding and a GPS for UTV Trail Riding?
Answer: There is no difference between a GPS for ATV Trail Riding and GPS for UTV Trail Riding, as all GPS trackers use the same technology – triangulation. They both help you to identify your location or that of your vehicle. And while ar usable interchangeably, it is essential to consider weatherproof options when shopping for an ATV GPS tracker.
Question: Does a GPS for ATV trail riding help to deter ATV thefts?
Answer: Yes, GPS for ATV trail riding that feature smartphone connectivity can reliably help to notify you when your vehicle moves without your permission. Besides, such devices will also help you to track the vehicle.
Question: What types of batteries do GPS devices use?
Answer: GPS devices run on NiMH rechargeable batteries. However, there are a few models that feature dual battery systems and will use AA cells when the internal battery runs out.
Conclusion
Folks, we come to the end of this article.
We hope that you can now choose a good GPS for ATV trail riding from the list above. The above models stand out in a variety of ways but generally, all of them meet the threshold for off-road trail riding.
They feature fantastic connectivity options, high storage capabilities, reliable displays, and incredible mapping accuracy. Undoubtedly, you can get a good model with any budget. Our editors picked the Garmin GPSMAP 64ST as the overall best GPS for ATV trail riding. The decision was based on its versatility, long battery life, dual power system, and readable display.
Continue reading: