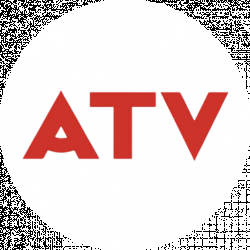 Latest posts by ATV Guyde Team
(see all)
When it comes to off-road riding and shredding the terrains, an all-terrain vehicle (ATV) or a quad bike is the undisputed champion in this field. The burning question still stands, who is the ultimate off-road beast between a Yamaha Kodiak vs Grizzly?
A seasonal shopper or even veteran rider can find it hard to differentiate these two ATVs at a glance since they look almost alike. One has to get down and dirty by opening the covers, and only then will they find that these two are unique machines made for specific purposes while still ensuring maximum service delivery.
The ATV world is vast, and our tastes and preferences may differ, but with this review, you will make an informed decision. Well then, let's commence.
Main Differences Between Yamaha Kodiak vs Grizzly
The main differences between Yamaha Kodiak vs Grizzly are:
Yamaha Kodiak tends to be slower when it comes to picking up the pace with higher speed, whereas Grizzly tends to pick it up with higher speed.
Yamaha Kodiak comes in handy when it comes to doing heavy-duty tasks such as towing and farming, whereas Grizzly is mostly used for recreational purposes.
Yamaha Kodiak uses an independent double-wishbone suspension on its front and rear with a blend of multi-disc wet brakes at the back, whereas the Grizzly uses dual hydraulic discs.
Yamaha Kodiak offers easy mounting and dismounting on the quad due to its low seats, whereas the same is not that simple for Grizzly due to its higher sitting seats.
Yamaha Kodiak`s heavyweight gives it a slower takeoff, whereas Grizzly offers a faster responsive start due to its light clutch
Yamaha Kodiak Review
Thanks to Yamaha Motors Corporation, the famous manufacturer of ATV in the motorsports industry. They have the toughest, versatile, most durable, and capable ATVs in the market.
Yamaha as a company boasts of producing a variety of products ranging from motorcycles, boats, outboard motors, apparel, outdoor power equipment, and accessories.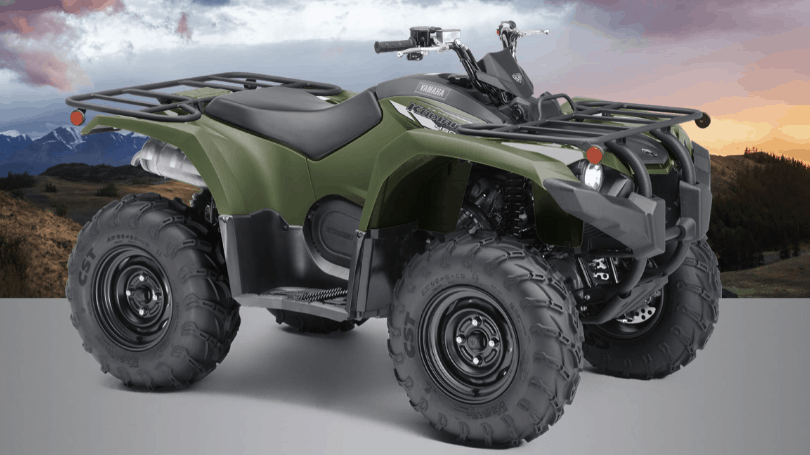 In this review, however, we are going to see how Yamaha has outdone itself once again by continually producing quality ATVs that are with no doubt "hot cake" in the market.
When it comes to ATVs, the Yamaha Kodiak is highly praised for its strong engine and body which gives it towing and hauling abilities, whereas the latter cannot go unnoticed from its stylish exterior features, its big size, and powerful engine which makes it best for sporting activities in even the roughest of terrains.
Features Comparison
Ultramatic transmission
Yamaha Kodiak ATV's are equipped with high, low, reverse, neutral, and park modes. They are famous ultramatic automatic transmission and one of the best in durability and efficient CTV systems.
The gearing-oriented utility produces excellent low speed pulling power, and a natural all-wheel engine braking feels that gives added advantages and control on downhills.
Independent suspension front disc brakes
Yamaha Kodiak ATV's can give a high level of comfort combined with maneuverability due to the compact independent double-wishbone A-arm and long-travel shocks.
They can also handle and operate even on the most extreme terrain. Thanks to the manufacturer for fitting the latter with front disk brakes and a sealable wet rear brake enhancing the durability while making them a reliable braking system.
Carrying capacity
With the large carrying capacity, Yamaha Kodiak ATVs can carry a relatively large and heavy load following the durable front and rear racks that give it strength while making it your work companion in the farm, factory, or even in the forest.
The mounted WARN winch is standard for Europe and the rear towing tab, making this machine a compact utility vehicle.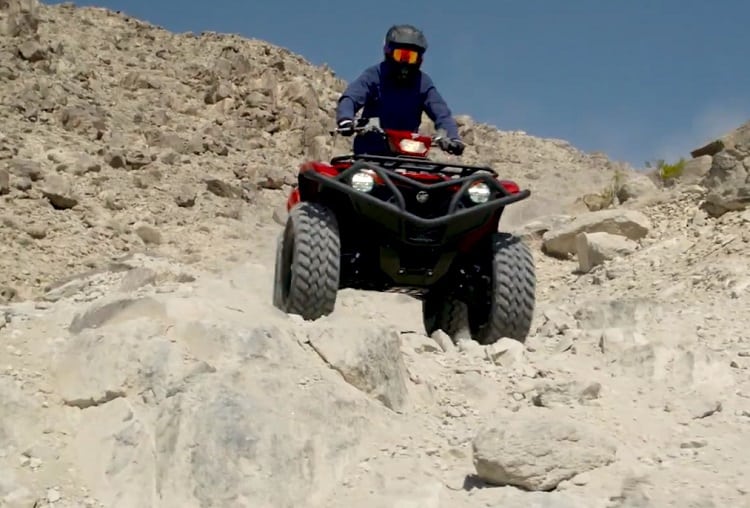 Terrain Ability
Yamaha Kodiak ATVs got the standard full strength skid plates, which are almost 10 inches off the ground clearance, and washable suspensions with adjustable shocks; they can tackle terrains without breaking a sweat. You can also enjoy the comfort with all sorts of a ride that makes even the longer rides blast ones too.
High mounted air intakes
Yamaha Kodiak ATVs are designed with a feature that involves high mounted air intakes to ensure that water and some debris that can interfere with the engine's normal working don't get there. Additionally, Yamaha Kodiak ATVs come with a reusable foam air filter for the engine side that is accessible without tools.
Marine-grade electrical system
Yamaha ATVs are made with waterproof marine grade connectors for maximum weather-proofing, enhanced durability, and improved serviceability.
Ready to personalize
Yamaha ATVs come with winch wiring pre-installed at the factory, coupled with a range of genuine accessories designed to integrate with the machine and ready to be customized to fit nearly any kind of task from towing and fieldwork to hunting and recreational riding.
Pros
Affordable and relatively cheap compared to other brands
Very comfortable and suitable for long-distance rides
Reliable and effective performance
Firm back and front racks
Splendid fuel injection
Electric power steering
Comfortable seating
May have a third headlight that helps in visibility before turning
Cons
Some Accessories for some models may prove hard to find in few places
It's hard to ride on some ATVs while standing up since the bars are too low
Some model may have no headlight
Best Yamaha Kodiak ATV Models
Yamaha Kodiak ATVs have been part of the quad bike family since their first production year in 2004. Only 13 generations are available by examining exceptional and specific features like; final drive, engine type, transmission, and compression ratio.
Yamaha Kodiak 700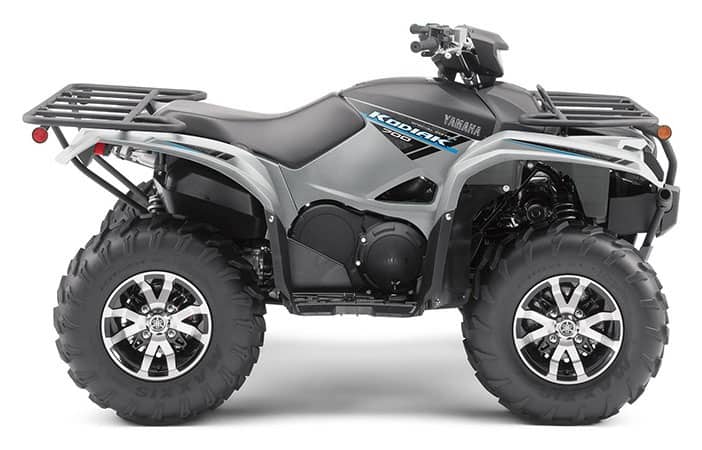 First made in 2016, this model is most suited for ranching and as an ATV for hunting due to its low-end grunt. Sitting on the ATV gives one a funny feeling of it being small as the biggest part of the vehicle is below you leaving only the handlebars sticking out for support.
The seats are also lowly mounted to ease mounting and dismounting the vehicle. The Kodiak is highly praised and recommended for its powerful motor. The motor`s low RPM torque makes it the right choice for pulling and towing while still offering fast revs. 
Yamaha Kodiak 350 4×4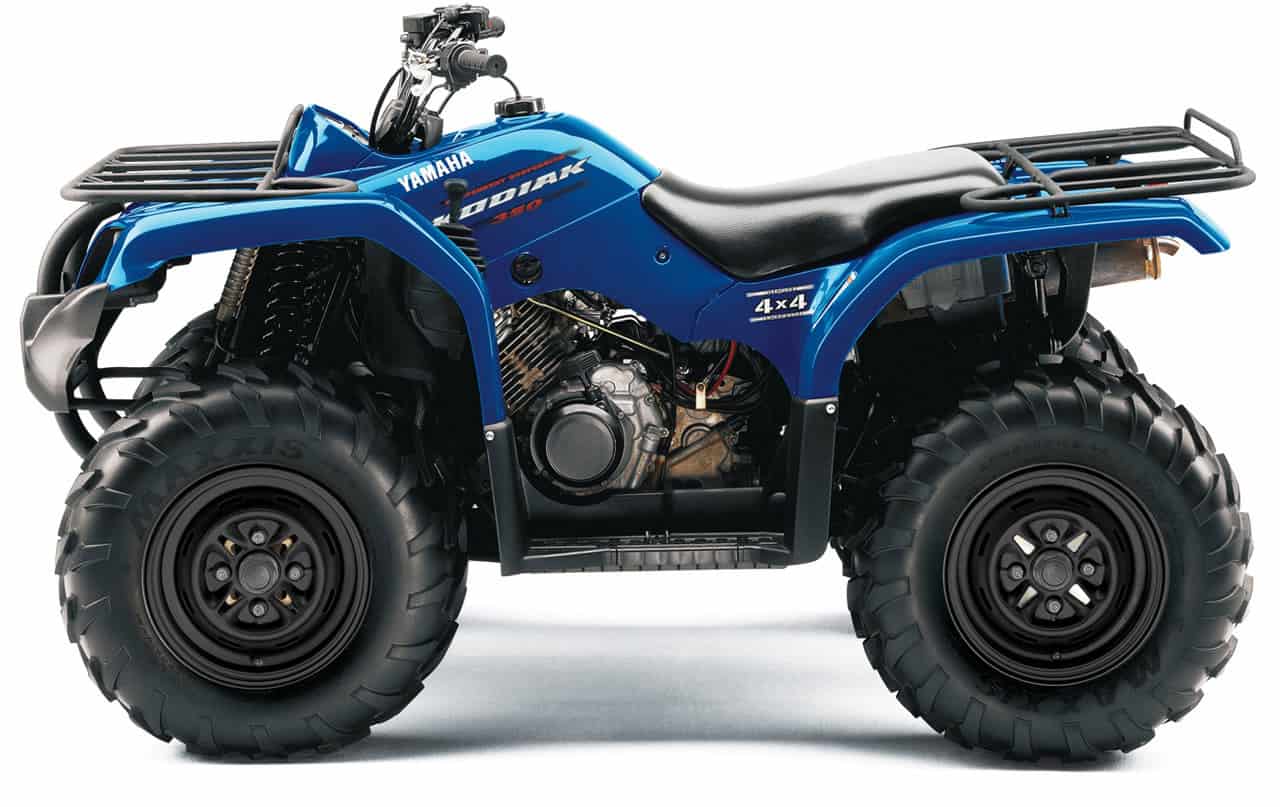 This model was made in 2010. With incredible towing power, it aimed to combine the dense construction.
Of the enormous bore machines and the unfailing easy to use ultramatic automatic transmission. It was made with the aim of use in hard-hitting outdoor chores and exciting trail riding.
Yamaha Kodiak 450 4×4
Made in 2010, the Yamaha Kodiak 450 4×4 cuts down on all fancy stuff and brings out power and dependence. It can tackle steep docents safely. It is easy to use even with the less skilled riders.
Grizzly Review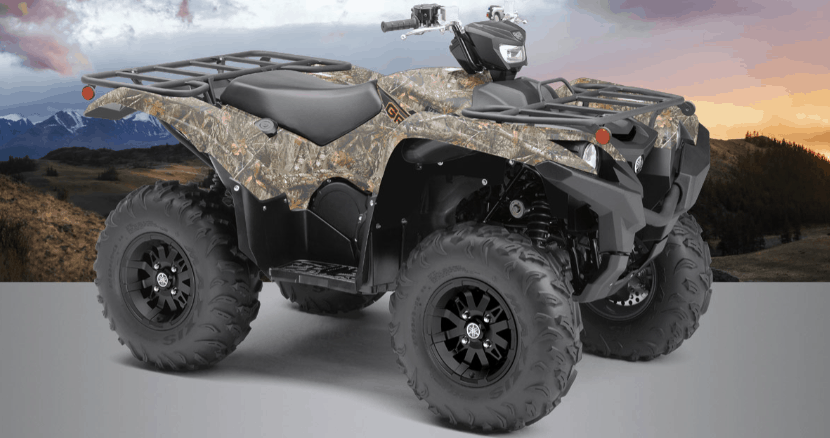 This All-Terrain Vehicle is famously known for being the toughest ATV in the world. Its performance power is evident in the heavy duties while requiring minimal effort from the rider.
An efficient 686 cc engine offers increased output when working and an excellent sport for those who use it for leisure. From its 26 inch tires, a lot of traction is achieved hence a useful towing vehicle in rough terrain. The Grizzly 700 offers more performance thanks to its ultramatic transmission and super Electronic Power Steering (EPS).
Features
A powerful engine
The ATV runs on a 686 cc engine with the help of a cooling liquid, which enhances engine response while still maintaining low vibration hence less noise.
The improvement of the engine`s performance is responsible for the reduction of fuel consumption. In addition to the engine's ability to take in new air for better engine output, the new mounts also offer smoother running.
More cargo space
The front cargo packs weight amounting to 5o kg while that at the rear holds 90 kg the two amounting to 140 kg. A receiver mounted securely at the center and meant for heavy-duty tasks is a standard feature on the Grizzly. It has the power to tow more than 590kgs of weight.
Stylish technology
It is hard to ignore the fanciness of the Grizzly, especially at night. Using the LED technology does not only enable the ATV to save on power but also offers durability. The halogen style on the handlebars offers additional illumination for perfect visibility at night.
New skid plates
Lightweight skid plates found at the rear and front underside of the wheels provide a smooth surface, minimizing the wheels' probability of getting snagged on tough terrain. Despite the skid's material composition being plastic, they prove durable by maintaining their form for many milestones.
The electric power steering
An exciting feature of the Grizzly 700 is the remarkable Electronic Power Steering (EPS) which provides comfort while minimizing the physical effort applied in maneuvering the vehicle. With proper handling and light steering, the power system enhances comfort and control while still maximizing off-road strengths.
The 18-liter tank
The Grizzly`s fuel tank is positioned below the seat to facilitate installing a new intermediate storage compartment and air filter. At the right side back tender, we find fuel filler which offers easy refill.
Ultramatic transmission system
The drive system consists of a dual-range drive, gated shifter, and a reverse gear. The ultramatic transmission is a significant feature of an automatic clutch that performs centrifugal movements that minimize belt wear.
Power braking system
Every Grizzly EPS now comes with standard hydraulic disc brakes on the four wheels. The discs provide robust and consistent braking, therefore promoting the rider`s safety.
Adjustable suspension belts
When maneuvering through tough and rough trails, you will be glad to know that your safety is guaranteed, thanks to the double adjustable suspension belts that also offer excellent comfort.
The LCD multi-function instruments
The LCD instruments consisting of the speedometer, fuel gauge, 4WD, clock, and a warning light from the EPS are all located near the rider to enhance visibility, and access of the machine is accurate status. Should there be a need for power accessories; the Grizzly offers a 12V Direct Current outlet.
The on-command 4WD Gear
Just from a single press of a button, the ATV can change gears 2WD and 4WD. An override button enables the engine to achieve maximum rpm in full differential 4WD lock mode. It will also benefit you to know that the driveshaft layout prevents joints from forming hence reducing friction, noise, and maintenance.
Pros
This is the toughest ATV in the world. It makes the toughest of works to do with towing and maneuvering tough terrains easier while offering comfort when operating it.
The ability of the ATV to engage the rear and front gears independently also offers smooth movements.
The Grizzly also offers four drive models to choose from depending on your surrounding conditions.
The 26 inches tough tires overcome rough terrains with the utmost ease.
Two big water-resistant storage compartments below the LED lights provide storage space for personal and essential items.
It is designed both for work and recreational purposes.
Its large rear rack is also built for extra cargo in the back.
Cons
The Yamaha Grizzly is nothing less than a top performance machine. It can take whatever you throw at it, from unforgiving conditions to aggressive riding styles.
However, it has its shortcomings. These problems are of a wide range, from engine noises to more complex issues like transmission and acceleration. Situations one did not expect, especially on a new machine can be financially demanding and emotionally frustrating to the owner, making them second guess their purchase.
Best Yamaha Grizzly ATV Models
Grizzly 300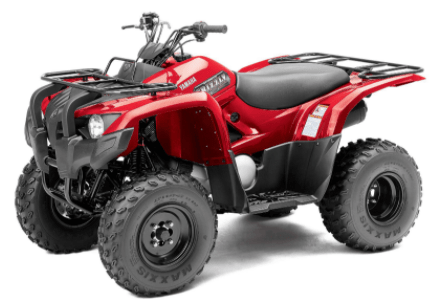 This 2013 Grizzly 300 is an off-road performer that offers long durability while still holding the styling and trademark of Yamaha. Its extended wheelbase smooths out rough terrains, especially when farming. Its middleweight also favors recreational activities for sports lovers.
The Grizzly`s engine is fuel-efficient and performs dual ratio operation hence offering additional versatility when conditions are tough.
An advantage of operating a Grizzly 300 is that it can function correctly under muddy and wet conditions without being affected in any way. Should you want to ride in the wild or haul heavy luggage, it is advisable to go for this model.
Yamaha Grizzly 450 IRS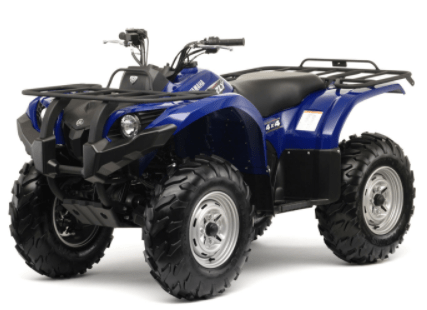 The absence of EPS means more effort has to be applied when on the steering when riding the quad on rough ground. One distinct feature of the 2013 Grizzly 450 is the all-around and flexible suspensions that offer comfort even with the most undesirable terrain.
The on-command 4WD offers an extra grip when maneuvering slippery ground. It also comes with an automatic transmission, which offers instant start-up.
It also uses a digital LCD multifunction display to provide accurate data for usage monitoring. This model of Grizzly is a perfect fit for beginner riders who are looking to ride for fun.
Grizzly 660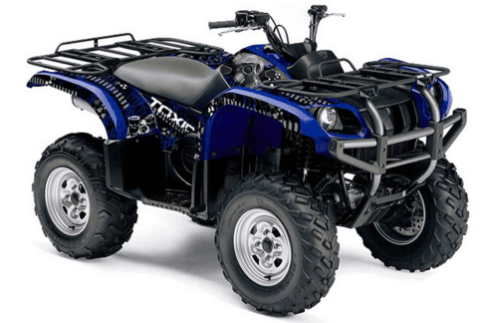 This Yamaha model was made in 2006. It's undeniable power to weight ratio makes it the toughest and best utility model of ATV to hop on for long travels.
Its engine is liquid-cooled while its drive system boasts of having a fully automatic ultramatic transmission. The cushy seats and the wheel independent suspension give the vehicle a comfortable feel.
Which Is Better Between Yamaha Kodiak And The Grizzly
Considering the many similarities between the Kodiak and the Grizzly, it can be quite a challenge for a buyer to choose the ATV. When faced with such a dilemma, don't forget to consider personal preference. It all comes down to what will suit your needs best.
The Kodiak is a better pick should you be looking for a vehicle that will help you perform heavy-duty tasks such as plowing ranches, towing, and pulling heavy loads. Its engine power is impressive considering its ability to trespass muddy, rough, and even snowy grounds.
For beginners, it is advisable to start your riding adventure with the Kodiak as it offers adequate power and easy handling while still offering the comfort every new learner needs to build confidence. However, for the aggressive riders, the high and mighty grizzly is the best choice as the engine picks speed quite fast and the high suspensions and broad base offer the stability needed when racing up and down trails.
Should you want to use your Grizzly to do farm work, it will benefit you to know that it is quite suitable to tow things, especially on steep grounds due to its engine power. Therefore; the grizzly still becomes a better choice when it comes to different terrains.
New buyers on a budget will benefit from purchasing the Kodiak as it is cheaper than the Grizzly. In addition to affordability, the Kodiak also offers value when selling should one need to upgrade to a new version. Its value lies in its ability to perform a variety of activities that can also generate money while still allowing the user to use it for recreational purposes.
FAQs
Question: Which model is fuel efficient between Kodiak and Grizzly?
Answer: With the latest improvement in both models, both ATVs are fuel-efficient but depending on the activity to be performed; fuel gets used up differently.
Question: Which ATVs is faster in speed?
Answer: The Grizzly is faster compared to the Kodiak. The heaviness of the rear part of the Kodiak is one of the reasons the vehicle is not made to accommodate high speeds. Also, due to the jobs.
The Kodiak is designed for, which includes a lot of hauling, it tends to be a slower-paced quad compared to its counterpart.
Question: Which is more expensive, the Kodiak or Grizzly?
Answer: The Grizzly is a little more expensive compared to the Kodiak when it comes to the market price of the two.
Question: Where can I find spare parts should the ATV breakdown and need replacing of some parts?
Answer: Both Grizzly and Kodiak parts can be found at the click of a button by going online and making a purchase on Amazon. If you are not in a position to acquire the parts online, you can always visit your dealer for a replacement. Read our full guide on how to find ATV replacement parts.
Question: What is the warranty period for Yamaha Kodiak and Grizzly?
Answer: Currently, the warranty for both ATVs stands at 2 year period. Should you encounter a problem with your vehicle, you are assured of getting assistance within the first two years of purchase.
Final Recommendations
The Grizzly is made perfectly to allow for recreational activities while still allowing the user to perform towing tasks on harsh terrains.
It is fair to point out that the Grizzly is a perfect pick for adventure lovers out there. The adrenaline-raising thrill that comes with this fast and comfortable machine is worth experiencing if speed fascinates you.
Also, should you want to use your Grizzly for hauling heavyweights, ensure the rear part is built with heavy material to offer that tag and enhanced support.
Something worth noting about the Grizzly is the need to do regular maintenance checks to ensure it stays in the right shape.
Apart from performing heavy-duty tasks like hunting and farming, the Kodiak is recommended due to its low maintenance making it cheaper to keep. Additionally, the Kodiak can also be a great pick should you want to have a wild ride in the woods.